Title: Freedom Time
Artist: Zvuloon Dub System
Label: Medtone Records
Formats: CD, MP3
Release date: April 24, 2012
Freedom Time, the newest release from Israeli roots reggae group Zvuloon Dub System, speaks to the global influence of reggae music. Adopting Jamaica's signature sound, Zvuloon Dub System echoes roots reggae's message of injustice in the world and the need for peace and unity.
"Freedom Time," the album's title track, is a relaxing and tranquil composition, harkening back to rocksteady, the equally mellow forerunner to reggae. Zvuloon's eight-piece band, maintaining an original and soulful sound through the horn section, gives the album its greatest strength. In fact, without the horn section Zvuloon is noticeably weaker. For example, "Voodoo Chile," a cover of the Jimi Hendrix classic, is an ill-wrought attempt. Although an interesting idea for a reggae version, the song lacks emotion—the "riddim" drags and the organ is underwhelming.
Following is a live performance of "Freedom Time":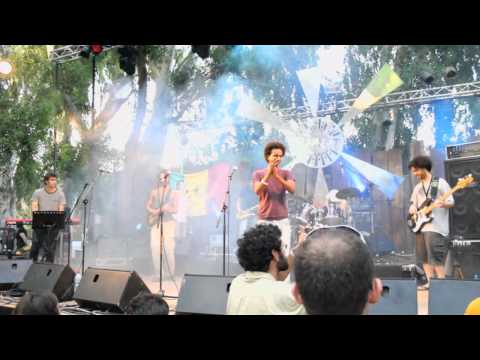 Despite this misstep, most of the album's 11 songs are strong tracks. As an added bonus, reggae deejay Ranking Joe makes an appearance on the final track, "Nah Give Up." The seasoned Jamaican veteran lends his talents to this relatively new group, and their combined efforts give Freedom Time a strong finish.
Reviewed by Ian Hallagan