Title: Anima Mysterium
Artist: Yugen Blakrok
Label: I.O.T.
Formats: CD, LP, Digital
Release date: February 1, 2019
South Africa's Yugen Blakrok, with her smoky voice and mesmerizing lyricism, is a fresh force to be reckoned with in the hip hop stratosphere. With the release of her debut album she captured the attention of Top Dawg Entertainment, who succinctly wove her uniqueness into "Opps" on the Black Panther soundtrack alongside Vince Staples and Kendrick Lamar. With her sophomore album Anima Mysterium, Blakrok continues to deliver mind-blowing rhymes infused with fortitude and finesse—a literal mix of sci-fi soundscapes and meditative melodies.
Utilizing stream of consciousness-styled delivery, Blakrok's flow fearlessly and skillfully dissects society, spirituality, and the collective unconscious. The album opens with "Gorgon Madonna," an introspective questioning of societal reversal that permeates contemporary times: "I've been staring at these pages / mindstate purple / Mercury's in retrograde / circles in a circle / What's the purpose?" Kanif the Jhatmaster and Joel Assaizky add their sonic tastefulness to Blakrok's musings, resulting in the ominous, bluesy swing of "Hibiscus" and the hypnotic downtempo of "Morbid Abakus."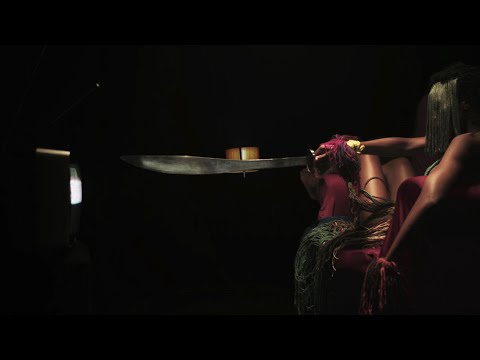 "Picture Box," with its riveting beats and transcendental bass, showcases Blakrok's sonic imaginative reflections on the power of media and the necessity of "find[ing] the inner space of night / the most cosmic of sparks / The firefly that shines like the sun and lights up the dark." Finding one's individuality is the overall message she strives to pass to her audience. I, for one, highly recommend we open our minds and imagination so that Blakrok can wander at will, spreading her wisdom along the halls of our psyche, like a coded transmission from a parallel astral dimension.
Reviewed by Amy Aiyegbusi