Title: YRM: Your Righteous Mind
Artist: Donald Lawrence & Co.
Label: Verity
Formats: CD, MP3
Release date: August 9, 2011
==========================
A wonderful gospel singer, songwriter, and producer, Donald Lawrence has come back to us with another lesson from the Bible via his new album YRM (Your Righteous Mind). Every song in this album provides encouragement and will make you smile, cry, and give thanks for the inspirational messages from Heaven.  Lawrence writes, "Spiritually, this CD was meant to push you forward" by showing the solutions to the troubled mind.  Lawrence's talent to convey Christian beliefs in his lyrics excels without a doubt.
Songs such as the first single, "YRM (Your Righteous Mind)" featuring Dorinda Clark-Cole, and "The 'I AM' Factor" cheer us up and teach us how to be true to ourselves.  Ballads such as "Second Wind," "Not Making Sense, Making Faith" and "II Chronicles" take us to a deep worship experience.  Another pioneering gospel artist, Israel Houghton, shares solos with Lawrence on "We Agree," a beautiful tune with a strong message: "Anything can happen when we agree."
Lawrence also writes, "Musically, this CD was meant to take you back to the '80s & '90s, a time of live musicians and live organic vocals."  Certainly his remake of Chaka Khan's 1985 hit "Through the Fire," reborn as a sincere love song to the Lord, will amaze listeners by showing how genre boundaries can be transcended.  Walter L. Hawkins' "When the Battle is Over" is reintroduced by the Co.'s powerful vocalization.  Indeed, Lawrence is an ingenious musician who can put secular musical forms to use for his preaching, combining them with gospel music's characteristics.
Following is the music video for "Spiritual" ((c) 2011 Verity Gospel Music Group):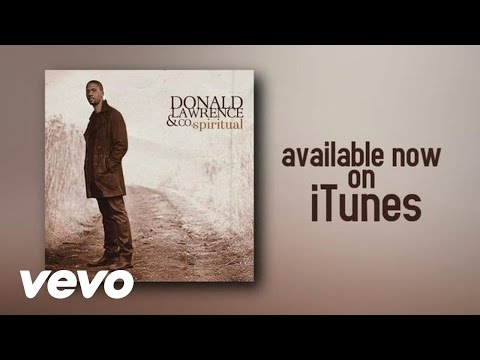 Lawrence states, "I want to continue to teach, through song, spiritual principles and laws based on scriptures."  The repeated message of this album is "You're not a natural being having a spiritual experience―you're a spiritual being living in a natural experience" as sung in the second single, "Spiritual."  Again, Donald Lawrence has accomplished his mission, demonstrating the true purpose of gospel music.
Reviewed by Yukari Shinagawa