Title: Ya-Ka-May
Artist: Galactic
Label:  Anti
Catalog No.: ANTI-87002-2
Format:  CD, LP, MP3
Release date: February 9, 2010
–
–
Galactic is a band with tremendous talent.  Their earlier releases displayed tough chops from a tight, funky unit anchored by the rock-steady drumming of Stanton Moore, with production touches that marked them as studio-savvy pros with ears open to the wide range of sounds that makes their (mostly) native New Orleans so special.  But their latest offering, Ya-Ka-May (Anti-), is an album marred by too many guest stars (isn't it a little early in their career to be pulling a Willie Nelson?); portentous and claustrophobic production; and, most disturbingly, an almost utter lack of memorable grooves, lyrics, or songs.
The driving force behind much of the music here is hip hop, specifically, the New Orleans variant known locally as "sissy-bounce" (a particular niche of gay and/or transvestite rappers).  But rather than adding a new element to the band's already sophisticated rhythmic texture, the hip hop elements bind Galactic in a stylistic straitjacket.  The rappers spit out their quick-fire verbiage all right, but the band seems cowed, as if they, too, were just another loop in the box.  The New Orleans beats, normally complex, invigorating, and joyful (even in blues and funeral music), are instead heavy and stultifying.  Even worse, the talents of genuine stars like Irma Thomas are wasted, and though Allen Toussaint fares modestly better, his vocal contribution ("Bacchus") is buried under an ugly underwater sound.
The vacuousness is not completely unrelieved. The sissy-bounce feature "Katey vs. Nobby" is the one rap track that feels even slightly fresh, thanks mainly to Moore's second-line influenced snare drumming.  "Cineramascope," an instrumental with brass players Trombone Shorty and Corey Henry added to the gang, has a nice '60s spy-movie vibe, all stuttering horns with some good interplay between the guests and saxophonist (and producer/villain) Ben Ellman. "Dark Water," vocalist John Boutté's feature, includes a haunting cello part and a restrained, nicely-constructed electric guitar solo from Jeff Raines.  Finally, Walter "Wolfman" Washington―still one of New Orleans' best-kept secrets―makes "Speaks His Mind" the best track on the disc.  Here is a musician who, unlike the rappers, doesn't try to bludgeon you with how cool, tough, or hip he is.  His understated vocal delivery and slinky guitar lines are the mark of a self-assured master; he carries the track almost single-handedly.
Following is the official promo video for the album which discusses New Orleans music and explains the concept behind Ya-Ka-May: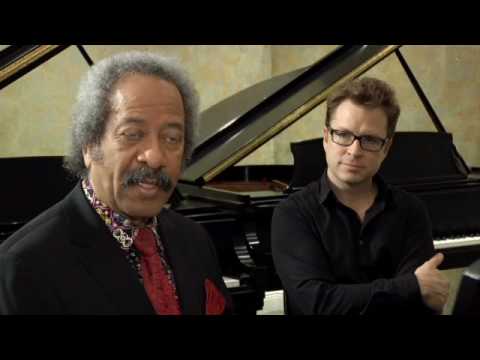 The rest is not as enjoyable.  "Liquor Pang" is warmed-over gris-gris from Dr. John the Night Tripper, and Glen David Andrews' vocal on "You Don't Know" sounds like a poor man's Screamin' Jay Hawkins (without the redeeming cheeky humor).  By the end of the disc, I just wanted the rappers to stop shouting at me, producer Ellman to knock it off a little with the flangers and compression, and for somebody – anybody – to just write one song I'll remember more than five minutes after I hear it.  Years ago, roots-rockers Los Lobos apparently got tired of simply making great rock records, and started yearning to create something more Important.  They hooked up with producer Tchad Blake and churned out hideous sonic messes like Colossal Head, This Time, and anything under the Latin Playboys moniker.  Eventually, though, they wised-up, realized they were on a dead-end path, and figured out that just playing great music is important enough.  Here's hoping Ya-Ka-May is a similar temporary detour for Galactic.
Reviewed by Terry Simpkins