Title: More Cracks
Artist: Nabiha
Label: Discowax/Sony
Formats:  CD, MP3
Release date:  Feb. 20, 2012 (U.S.)
Danish-born songstress Nabiha Bensouda offers non-stop ultra high energy dance music throughout the majority of her sophomore album More Cracks. Though most of the synth-heavy tracks border on the generic, it is without a doubt perfect music to kickstart a summer party. "Deep Sleep," her break-out hit in Europe, is indicative of the songs on the album, with infectious hooks, an exuberant delivery, and a driving beat that dares anyone to remain still.  If you're in the mood for a less frenetic pace, "Boomerang" and "Midnight Blues" are stand-out tracks, featuring Nabiha's soulful side.
Following is the official video for "Trouble," a track from the album with broader appeal that should please fans of both rock and Euro-pop music: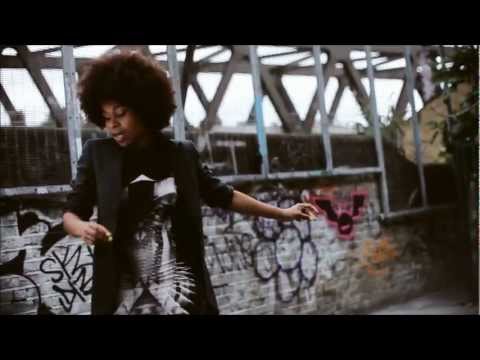 Nabiha's following is still largely based in Denmark, though she performed a few concerts in the U.S. earlier this year and is being heavily promoted by Elle magazine, among others.  It will be interesting to see what she has planned for her next album, allegedly due out at the end of 2012.
Reviewed by Brenda Nelson-Strauss