Title: Rise Again
Artist: Lira
Label: Sony Music Africa
Format:  MP3
Release date:  June 26, 2012
"On this album, I didn't want to be restrained in what sounds we included on the album so there is some funk, ragga, urban, traditional African sounds, and, of course, plenty of soul."
South African superstar, model, and fashionista Lira (a.k.a. Lerato Molapo), dubbed the Afro-Soul Queen, is yet another international artist hoping to break into the U.S. market with her carefully crafted urban Afropop-soul.  Her first major label album Feel Good (2006) was released by Sony Music Africa, followed by Soul In Mind, named Album of the Year at the 2009 South African Music Awards. Last summer her 5-track The Lira EP was released in the U.S., while Lira simultaneously toured selected cities including New York.  After garnering positive reviews, Sony Africa finally issued her first full-length American debut album.
Rise Again is actually a 14-track compilation drawn from Lira's most recent albums, Live In Concert: A Celebration (2009) and Return To Love (2011), neither of which are currently available in the U.S.  Most of the songs are a fairly generic mix of pop and soul, but several stand out, such as "Call Me" with its reggae rhythms.  "Phakade" and "Ixesha" are the only tracks sung in her native language; while the former follows a pop formula, "Ixesha" is more satisfying with its bossa-nova flair and lively compliment of percussion and horns.  My favorite track is "Rise Again," which incorporates a Spanish-style acoustic guitar: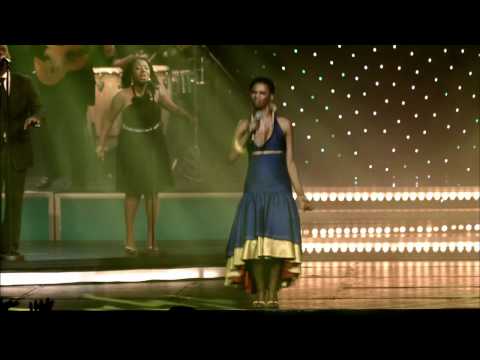 Overall, the compilation provides a good introduction to Lira, and while the music may have broad appeal, particularly in the adult contemporary market, the majority of the tracks fail to inspire.
Reviewed by Brenda Nelson-Strauss