Title: Billie-Eve
Artist: Ayo
Label: Polydor
Formats: CD, MP3
Release date:  March 20, 2012
Ayo (a.k.a. Joy O. Ogunmakin), a German-born singer-songwriter-guitarist with Nigerian-Romanian roots, achieved wide acclaim in Europe with her 2006 debut Joyful and sophomore album Gravity At Last (2008).  Now based in New York, she is well-positioned to make a bigger splash in the U.S. market with her most recent effort Billie-Eve, named after her young daughter (a play on the word "believe").  The album is comprised almost entirely of Ayo's original compositions, which she puts forth in a rotating mix of folk, rock and neo-soul that's occasionally tinged with reggae.  The standout tracks on the album are the rock-oriented songs that unleash the talents of Craig Ross (guitarist for Lenny Kravitz) and bassist Gail-Ann Dorsey, including the infectious "I Wanna Dance":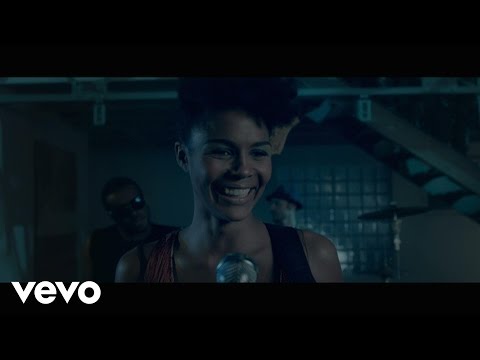 Of the slower ballads, "Who Are They," featuring the virtuoso cello of Dave Eggar, and "It Hurts," accompanied by guitarist Mattieu Chedid, are both exceptional. The final track, "Believe," is a too-short collaboration between Ayo and poet-singer extraordinaire Saul Williams. On a lighter note, the bonus track "I Want You Back" finds Ayo playfully channeling Michael Jackson.
This album is highly recommended, with excellent production and a wide range of compelling songs backed by A-list musicians.
Reviewed by Brenda Nelson-Strauss