Title: Who Is William Onyeabor?
Artist: William Onyeabor
Label: Luaka Bop
Series: World Psychedelic Classics 5
Formats: CD, 3-LP set, Download (MP3, FLAC)
Release Date: October 29, 2013
In a region and music genre known for colorful back-stories, the tortured tale of reissuing William Onyeabor's ingenious synth-heavy Nigerian Afro-funk music stands out.  For one thing, Onyeabor won't divulge any biography or details about how he produced and recorded eight albums between 1977 and 1985.  He is now a born-again Christian and village chief, and seems to regard his pop music past as sinful, or at least not on-message with his current Evangelical aims. For another, the reach of Onyeabor's music in its day is unclear.  Original LPs are rare and costly, and he seems not to have made a big dent in the thriving music scene of Lagos, or outside of Nigeria.  He reportedly produced his music in a self-made studio in Enugu, a medium-sized city in southeastern Nigeria. He came to the attention of western ears on the highly influential Strut Records anthology "Nigeria '70."
Whatever the true background to this music (see more details in this blog entry from the CD producers and a separate brief interview that Onyeabor gave the NY Times), it stands today as exceptional, infectious and always toe-tapping danceable.  Onyeabor seemed to grab up whatever was new in the world of synthesizers and drum machines in the late '70s and early '80s and put them through his one-of-a-kind creative perspective.  He had the budget and studio equipment to produce detailed but lean soundscapes spread over long, entrancing songs, with classic Afro-funk elements like jangly rhythm guitars, multiple percussion instruments and chant-like choruses sung by groups of women (or one woman overdubbed many times).  Put this music on at a party or dance club today, and few will remain seated. It's not disco, it's way too funky for that.  It's also not closely related to, but it's clearly influenced by, the better-known music of fellow Nigerian Fela Kuti.  A close American cousin would be the funky, beat-heavy keyboard music of Herbie Hancock and others in the late '80s.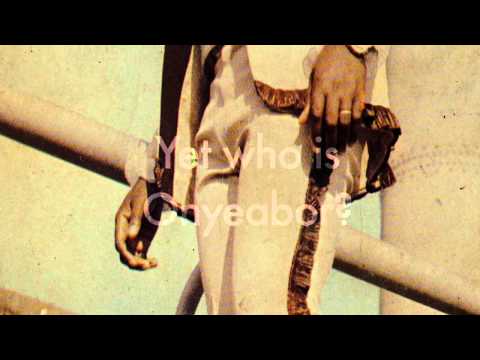 A key difference between Onyeabor's tunes and most other dance-floor powerhouses are the lyrics.  Onyeabor sings about war and peace, women and men, and even heaven and hell.  Behind the bright keyboards and pounding beats, he hides political statements, commentary on faith and honor and, all over the place, sly bits of humor.  Just about all the tunes on this CD are great, but standouts include "Atomic Bomb," "Why Go To War" and "Good Name."
In the lyrics to "Good Name" we may find insight into why Onyeabor is so elusive about his past: "Good name is better than silver and gold / And no money … can buy good name." He lives in plain sight today as a successful tribal leader and businessman (his face is on a Nigerian 200 Naira note).  But he refuses to discuss reports that he is a Soviet-trained film-maker with continued close ties to Russia, that he played all or most instruments on his albums, or that he was the Moog synthesizer representative for Nigeria.  Onyeabor's definition of his "good name" seems to have shifted to his current born-again Christian activities, and his exciting and mysterious pop music past is not part of that world.  So it is not in the range of topics he will address.
Credit the folks at David Byrne's Luaka Bop label for gathering up this music and attempting to write a definitive history of William Onyeabor for this compilation. At least they found all the music (and took some heroic efforts to salvage enjoyable audibility from scratchy LP grooves).  At $10 for a FLAC or MP3 download (direct from http://luakabop.com/), Who Is William Onyeabor? is definitely worth a spin.
Reviewed by Tom Fine