Title: Whitney Houston Live: Her Greatest Performances
Artist: Whitney Houston
Label: Legacy
Formats: CD + DVD, MP3
Release date: November 10, 2014
Whitney Houston's most memorable live performances have been released for the first time on CD and DVD by Legacy Recordings. Produced by five-time Grammy winner Clive Davis, all of the content has undergone state-of-the-art restoration and remastering. The performances span across the length of Houston's career, from her appearance on The Merv Griffin Show in 1983 as a teenager, where she sang "Home" from The Wiz, to her performance of "I Didn't Know My Own Strength" on The Oprah Winfrey Show in 2009.
Houston performed over 600 concerts between 1986 and 2010, and had over 50 television appearances. The best of these performances are featured on Whitney Houston Live: Her Greatest Performances, including classic tracks such as "I Will Always Love You," "I Wanna Dance With Somebody," "I Believe in You and Me," and her famous performance of "The Star Spangled Banner" at Super Bowl XXV in 1991. The DVD also includes two bonus videos: the music video for "My Love Is Your Love" and her 2004 duet with Mariah Carey at the 1999 Academy Awards, "When You Believe."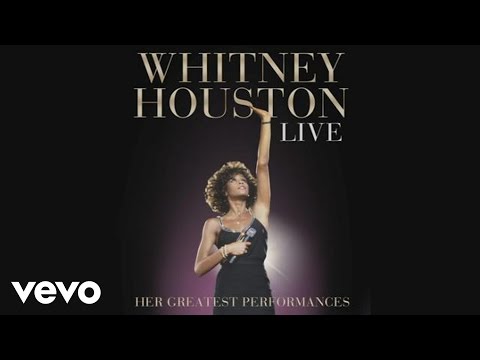 This compilation truly showcases Whitney Houston's talent and her rise to popularity, from when her song "One Moment in Time" was chosen as the theme for the 1988 Summer Olympics, to her performance at the American Music Awards on the night she won eight AMAs─the most awarded to a female artist in a single night, and tied with Michael Jackson for most awarded to any performer at one ceremony. It is a must-have for every Whitney Houston fan or any music-lover who wants to experience the performances and immense talent of a legend and pop-culture icon.
Reviewed by Anna Polovick