Title: When African Americans Came to Paris
Producer: Joanne Burke
Label: Blue Lion Films Inc.
Format: DVD
Release date: 2012
From the innovative movements of Josephine Baker, to the illustrious writings of James Baldwin, the city of Paris has always been a field of venture for African Americans of the Diaspora to conquer.  Known for many award-winning documentaries such as Tom Spain's Any Place But Here, and her series on groundbreaking women from the countries of Zimbabwe, Thailand, and Guatemala called New Directions, film and video documentarian Joanne Burke decided to highlight the history of African Americans in Paris. Through six 4-7 minute shorts packed with original visual and audio footage and interviews with such contributors as Richard Powell, Tyler Stovall, and Barbara Chase-Riboud, she sheds light on how France, specifically the City of Paris, became a pillar to the artistic and scholastic endeavors of African Americans who traveled there.  A 66-page K-12 Teacher's Guide to When African Americans Came to Paris can be ordered separately, and a post-secondary guide is in the works.
Following is the official trailer: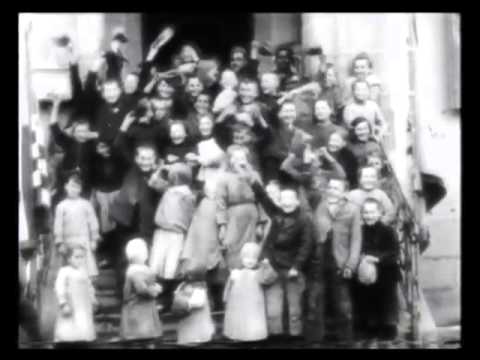 Commencing her journey through time with "W.E.B. Du Bois and the 1900 Paris Exposition," Burke draws on vivid imagery and original footage detailing the exposition, where 50 million came to marvel at the achievements of yesteryear and envision the future. One of the individuals chosen to present an exhibition was Dr. William Edward Burghardt Du Bois, then a research sociologist from Atlanta University. His travels and studies done on the continent of Europe, specifically in Paris, made him a logical choice to produce a retrospective centered on African American life. Du Bois and his research team created "The Exhibit of the American Negro," and his pioneering use of photography resonated greatly with fair goers. Through hundreds of photos, he revealed stories and aspects of African American life few were exposed to: urbanized, educated African Americans in the South. One of the interlocutors, Terri Francis of Yale University, believed that the idea of the exhibition was to highlight progress within the African American community, and the development of modernity within African American society after the abolition of slavery.  The exhibition won 15 awards (as well as a Gold Medal) due to Du Bois' work, but not a word was printed in the mainstream American press about its content.
In the next video in her series, "Henry Ossawa Tanner: An Artist in Exile," Burke recounts the story of one of the first African Americans to achieve international acclaim as an artist, and accompanies her narrative with beautiful displays of Tanner's works.  Burke and other interlocutors discuss in depth how obstacles troubled his advancement in America, namely because of his race. Raised in Philadelphia, Tanner studied at the Pennsylvania Academy of the Fine Arts, the first African American to do so. Because of the racism at the time, Tanner faced a hard time when attempting to sell and exhibit his works, which led him to go to Paris. At age 32 he enrolled at the Académie Julian, where he found more freedom as an artist and a person of color.  His paintings, "Daniel in the Lion's Den" and "The Resurrection of Lazarus" made him an international commodity, which prompted many other African American artists such as Hale Woodruff and Augusta Savage to pilgrimage to Paris in the 1920s in order to meet Tanner. Tanner was one of the first to show that talent could definitely be acknowledged as well as transcend prejudiced ideologies.
The third video, "The Harlem Hellfighters," gives the history of New York's all black 369th Infantry Regiment, nicknamed "The Harlem Hellfighters" by the Germans because of how fiercely they battled. When the U.S. joined WWI in 1917, many African Americans who were called to duty were optimistic and saw it as a great experience not only to travel overseas away from their small towns and the South, but also to serve and prove themselves worthy and accepted citizens of the U.S. However, they were subjected to treatment not unlike that of the manual labor they faced during slavery times. The U.S. forbade them to fight the Germans in an effort to maintain racial hierarchy within the military. When it came time for France to recruit, they called on 150,000 troupes from West African colonies. Unlike the soldiers from the U.S., these soldiers did the same work as Whites with no discrimination because of their race. In 1918, when the French were in need of more soldiers, the U.S. let them "borrow" the Harlem Hellfighters. The soldiers were amazed at the positive treatment they received, due to France's colorblind nation policy. They spent 191 days on the front, more than any other American outfit in the War, resulting in many accolades, including France's "Croix de Guerre" military decoration. Although the Harlem Hellfighters were celebrated in February of 1919 with parade through New York City, race riots broke out a few months later during "The Red Summer," named for strategic attacks by Whites on Black communities. Black soldiers were targeted by lynching parties and tortured in order to enforce color lines, in an effort by Whites to demonstrate racial superiority and show Blacks that they were not equal regardless of their valiant efforts in the War.
Burke keeps her momentum into the fourth video by discussing "James Reese Europe: Warrior and Musician". Lt. Europe, the first African American officer to lead troupes into combat and war, was also a leading black orchestra conductor who performed at Carnegie Hall regularly with his 125-member Clef Club Orchestra. While serving as a lieutenant with the Harlem Hellfighters, Europe went on to direct the regimental band as well, travelling over 2,000 miles playing various shows in France.  Many onlookers were amazed at the quality of sound that came from these African American musicians. Whilst performing for both European and American military audiences and citizens, Europe came to the conclusion that for African Americans, constructing their own music would be much more influential than imitating their White counterparts. By doing so, African Americans as a whole could develop richly as a society and culture. The fifth video continues this theme. With "Jazz Comes to Paris," Burke tells how jazz exploded onto the scene in France after WWI, specifically along the Rue Fontaine in Paris where a lively black population dwelled. Interlocutors, such as Brent Hayes Edwards of Columbia University, discussed the French's fascination with the "other," in this instance, the African American musician seen as the 'colonial other' on the Paris stage. Jazz roots are discussed from two viewpoints: one as originating from "jungle music" produced by savages and Africans; the other as a vision of modernity, with African Americans as the originators of jazz. Racial ties also became less strict and interracial relationships began to surface during this time, which made forms of racial equality seem more within reach. Eugene Bullard, Bricktop, and Harlem Renaissance poet Langston Hughes are shown avid appreciation for their experiences working at France's thriving nightclubs catering to the jazz sound.
In the final video of the series, "Three Women Artists in Paris," experiences of three remarkable artists are highlighted during the 1920s-30s: sculptors Augusta Savage and Nancy Elizabeth Prophet, and the painter Lois Mailou Jones. In spite of gaining racial equality, if one was void of financial resources, one would be bound to struggle, as was the case of Nancy Elizabeth Prophet.  She detailed her hardships in many of her works, such as "Silence" and "Poverty." Nonetheless, Prophet was able to finish many works and exhibit them in Paris when virtually no galleries in the U.S. would accept them due to her race.  Augusta Savage faced similar issues, when an American art program rescinded her admission upon finding out she was Black. Artist Lois Mailou Jones came to Paris during a sabbatical from Howard University, and remarks that she received her first feelings of absolute freedom while in France. Once these artists returned to the U.S. after gaining fame in France, they found it difficult to construct art on their own terms because of the prevailing racial climate.
What each of the segments in this series does rather well is explore African American experiences that might otherwise be left untouched in both American as well as European histories. Although very short in length, each chapter provides a vital critique of the time and struggles faced by many African Americans while living in America and the solace they found in Paris.  This is an integral piece to use in a curriculum catering to History, African American studies, European Studies, and various forms of Art and Music History.
Reviewed by Floyd Daniel Hobson III