Title: In the Beginning
Artist: Wes Montgomery
Label: Resonance Records
Formats: 2-CD set, 3-LP (180-gram vinyl), MP3
Release date: May 12, 2015
What a treasure. Following its earlier release, Echoes of Indiana Avenue, Resonance Records now offers an even more amazing collection of early (1949-1958), (mostly) previously undocumented performances by Wes Montgomery, the vast majority from private recordings preserved by Buddy Montgomery. This issue is produced with loving care, extending from notes and photos through the important music and also reflected in the quality of the audio mastering. In short, this is an album I plan to purchase for my own collection. Why? Because the recordings capture much of Wes's evolution that led to his notable LP on Riverside, The Incredible Guitar of Wes Montgomery, recorded just thirteen months after some of these performances. The majority of the tunes on this album show a very talented guitarist, but the later ones document the emergence of Wes's immediately identifiable approach to playing in octaves that caused other guitarists to flock to his performances as they tried to discover how he accomplished his unique delivery.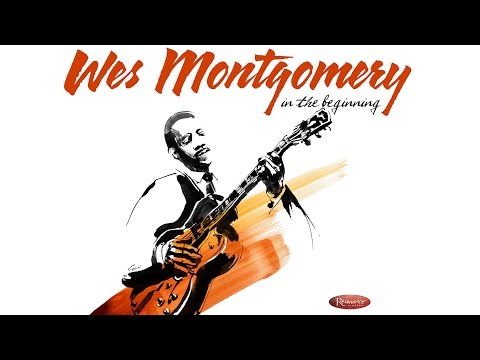 Wes first performed as a member of Lionel Hampton's rhythm section and is included in a number of that band's studio recordings and airchecks captured between 1948 and 1950. This CD also reissues three of the four tunes recorded by the Gene Morris band in Los Angeles in 1949 during the Hampton years, first released on the rare Spire label. Chronologically these tunes are followed by the first issue of the complete session that Wes recorded for Epic Records in June 1955, organized by Quincy Jones. Only one tune was previously issued by Columbia on a single-LP anthology titled Instrumentalists Almost Forgotten. This session is followed two months later by a live recording from two nights at the Turf Club in Indianapolis. As in the Columbia session, Wes performed with Pookie Johnson (tenor sax) and his brothers Buddy (piano) and Monk (bass), with drummer Sonny Johnson. With personnel changes, Pookie and Wes are next captured in an informal rehearsal performance at a private home followed by recordings from later appearances at the Turf Club.
The Spire sides are historical artifacts, worthy of inclusion. The live sets capture Wes as a proficient artist, often performing rapidly executed single note solos and supporting the group with strong rhythmic backgrounds, much in the spirit of pioneer jazz guitarist Charlie Christian. But where this CD release becomes truly magical is with subsequent performances that capture Wes just a year before his discovery by Julian Cannonball Adderley. This led to his contract with Riverside Records (Cannonball's label at the time) and shortly afterwards, the momentous Riverside LP recording on January 26, 1960 that brought Wes to the forefront of the world's most admired jazz guitarists. His Riverside recordings continued to showcase his unique skills, although he adopted a less adventuresome approach in his recordings when he moved to Verve Records and later, A&M.
Overall the first CD in this set presents the appetizers. The performances are in line with small group performances by highly talented musicians, but while they are very enjoyable, they are not particularly distinctive. The second CD presents the main course, where Wes has ARRIVED. He has become an innovator on his instrument.
For example, "After You've Gone" on the first CD is played up tempo. Everyone solos in turn, with Wes entering with a single note solo followed by Pookie, Buddy and Monk and the full ensemble for closing. "Fascinating Rhythm" is also played up tempo with an interesting guitar-with-sax opening, followed by Monk, Wes, and Pookie flowing into a nicely harmonized ensemble to close. Wes is featured on "Brazil" where he plays both a single note solo and extended rhythmic chording that provides the first hint of his later chorded style. Later, "My Heart Stood Still" provides even clearer hints of Wes's unique approach to come. "How High the Moon" is played at an easy, swinging tempo, but Wes commands the audience's attention with his double-timed entry. The contrast between "Caravan" (fast) and "Six Bridges to Cross" (relaxed) is very effective. Listening to these two tracks back-to-back provides convincing evidence that Wes is indeed an emerging star.
The second CD provides a sharp contrast between the performances of "Soft Winds," "Robbins' Nest," "A Night in Tunisia" and "All the Things You Are" and the remaining tracks that feature the group's first studio session for Columbia and the earlier recording session from Los Angeles. "Soft Winds" showcases Wes's first dominant use of octaves in an extended solo and rotating four bar exchanges toward the end with other members of the group. His approach deepens the texture of the performance. "Robbins' Nest" and "A Night in Tunisia" follow a similar pattern, with Wes using both rapid single notes and chorded elements in his solo and final exchanges. The impact of his performance is even more evident in "All the Things You Are." Here, the audience erupts with applause following Wes's solo, recognizing his unique artistry and the energy he conveyed. This tune was recorded during the group's club appearance in Chicago. I get the sense that listeners are aware that they are present at the birth of a major star. This performance and the three opening tracks absolutely justify the purchase of this recording. These four tunes were likely recorded less than a year before Cannonball heard Wes perform at the same club in Indianapolis that was the location for the recordings on the first CD in this collection.
Truly, this album allows us to appreciate the evolution of a skilled artist into a truly unique performer. It is an absolute treat to hear his unique talent develop while we listen.
Among the writers and photographers contributing to the extensive documentation accompanying the CDs is Duncan Schiedt. Duncan passed away not long after completing the interview recounted in the booklet, and it is fitting that he recalled his own memories of these historical club performances in Indianapolis. Duncan was a musician, an historian, and a photographer, and I feel it important to recognize his contribution to this remarkable release.
One final note, for archival recordings, the sound is much more than adequate, again reflecting the tender care evident in the preparation of this entire production. This reflects the high standards routinely used by Mosaic Records, for those who are familiar with that label's releases. The extensive album notes also include unique observations contributed by Quincy Jones, Buddy Montgomery, Larry Ridley, Pete Townshend, and others. Also included are reproductions of over a dozen contemporary photographs to enrich our understanding of the performances.
Don't wait. Get your copy soon. What a unique treat. While I have emphasized Wes's role in these recordings, do not overlook the cohesiveness of the group on view throughout these performance. Wes Montgomery's life was far too short, born in 1938 and died in 1993. Captured herein is a slice of his life from the years 1949 through1958.
Reviewed by Thomas P. Hustad
Author of Born to Play: The Ruby Braff Discography and Directory of Performances