Title: Hipology
Artist: Visioneers
Label: BBE Records
Formats: CD, LP, MP3
Release date: June 12, 2012
London producer Marc Mac (a.k.a. Mark Clair), best known as a member of the drum 'n' bass group 4Hero, has released his third project under the alias Visioneers. In Hipology, Mac shifts away from his rave-scene roots to mix soul and jazz with hip hop.
While possessing an array of effective mixes and samples, the various shout outs to Visioneers and speeches throughout Hipology have an adverse effect on the overall flow. Almost every mix on the album is a strong combination of tight beats, most notably on the tracks "Shine," "Ice Cream On My Kicks," and the Afro-beat influenced "Shaft in Africa." The funky, grooving style that Mac achieves in his mixes would have made a great album, if not for the breaks between songs. It's nice to have a couple shout outs as a means of dividing the album into sections, but when it happens after almost every song the practice rapidly loses its effectiveness.
Following is the music video for "Come and Play in the Milky Night":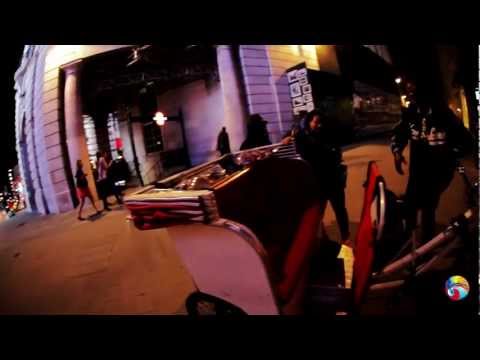 Those who are interested in making their own mixes or are just curious about the samples used by Visioneers will appreciate the bonus CD with unmixed separate tracks that accompanies the album.
Reviewed by Ian Hallagan