Title: Sembeh Ma Fa Fe: Revisits Volume
Artists: Various
Label: Stronghold Sound
Formats: CD, MP3
Release date: June 5, 2012
This interesting compilation, brought to us by the San Francisco-based studio Stronghold Sound, is the result of their production team's trip to Guinea Conakry, where they went to record both the sounds of traditional and contemporary musical expressions. Samba Ma Fe Fe, which is Susu for "strong sound coming," was conceived as a two volume compilation. While the "Roots Volume" is to be released in the near future with the most traditional atmospheres, the "Revisits Volume" is out and loud, including sixteen tracks of hip hop, dub-step, reggae, dancehall, afrobeat, and R&B sounds with a strong Conakry flavor, in mixed languages like Susu, English, and French.
Alpha Oumar 'Bongo' Sibide, one of Stronghold's producers, is a Conakry-born musician who was raised in the suburb where the album was recorded. Along with his Stronghold partner Ahmed Khouja 'Dub Snakkr,' they selected twenty four local artists, whose songs were recorded and produced right there, and then mastered in San Francisco.
The music consists of compositions from local Conakry artists on upfront mainstream urban genres with West African sonic contributions like afrobeat harmonies and Guinean drums. The vocal rhyming is strong and rhythmic in songs like "Origin," by Important, or more melodic and smooth in tracks like "Taqui," by Ruphert. The opening song, which gives title to the album, "Sembeh Ma," is a hip hop collaboration with many of the participants in the album. The video for the title track gives an idea of the kind of collaborative project that "Sembeh Ma Fe Fe" represents: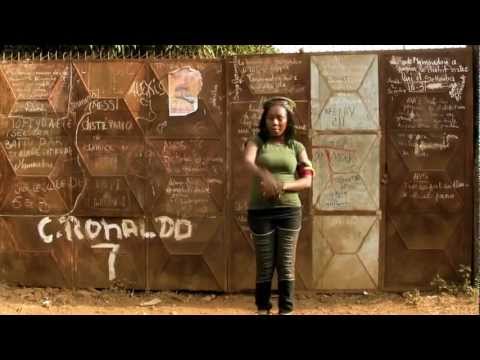 In general, this is a good production, with good sound and good music: perfect for a party night. Especially interesting is the idea of teaming up with local talent and bridging the local and the global through collaborative community art. I would have loved to see more information on the place where the music was recorded, who the local artists are, their backgrounds, and the extent of their participation in the production and post-production process (there is no accompanying booklet). But I recommend that you buy it if you find it—perhaps you will be supporting local Conakry artists.
Reviewed by Juan Sebastián Rojas E.