Title: Brutal Africa: The Heavy Metal Cowboys of Botswana
Artist: Various
Label: Svart
Formats: CD, Vinyl
Release Date: August 30, 2019
From Finnish label Svart Records comes Brutal Africa: The Heavy Metal Cowboys of Botswana. This compilation of six bands from across Botswana explores the thriving, yet often unrecognized heavy metal scene of the country. The name Brutal Africa is likely inspired by brutal metal, a sub-section of metal music that is played by some of the bands on this recording.
The rock'n'roll culture in Botswana began in the late '60s and early '70s when Western tourists introduced local safari guides to the music of the Rolling Stones, Jimi Hendrix, and other popular artists of the time. The first rock band in Botswana to compose original material was Nosey Road, followed by Metal Orizon in the early '90s. Metal Orizon is featured twice in this compilation with their songs "Ungazetted Mortuary" and "We're Rolling." Called the "grandfathers of rock," these two bands inspired a new generation of rockers in Botswana. Five of the most active of this new generation of bands are featured in the compilation alongside Metal Orizon, including Crackdust, Overthrust, PMMA, Stane, and Wrust.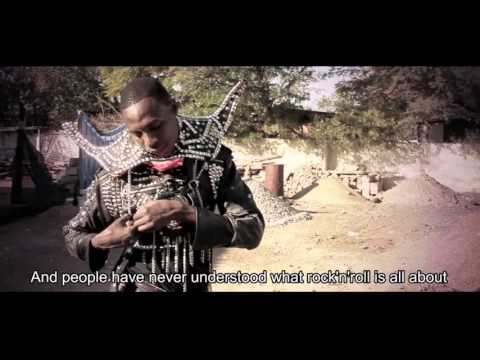 For those wanting to know more about the rock scene in Botswana and the context behind the recordings on this compilation, check out the documentary film Freedom in the Dark. The songs on Brutal Africa were collected between 2014 and 2017 during the making of the documentary.
Reviewed by Chloe McCormick