Title: University of Calypso
Artist: Andy Narell and Relator
Label: Heads Up

Format: CD (also available as MP3)
Catalog No.: HUCD 3168
Release Date: June 23, 2009
Andy Narell has featured prominently on the pan scene since his first album in 1979. Known for taking pan out of its original steelband context and incorporating it as a lead instrument in the jazz combo milieu, he was the first foreigner to compose for Trinidad's world-renowned Panorama competition in 2000. In this, his most recent project, Narell steps away from his work with his two ensembles, Sakésho and the Andy Narell Steelband, to collaborate with famed calypsonian Relator (born Willard Harris). Relator, who won Trinidad's highly coveted Calypso Monarch competition in 1980, is considered an expert in the genre as a performer and composer.
Joining the two principles on this album are Latin jazz great Paquito D'Rivera on clarinet and saxophone and Dario Eskenazi on piano, both of whom are also members of another of Narell's combos, the Caribbean Jazz Project. Pedro Martinez of the fabulous Latin ensemble, Yerba Buena, provides percussion.
University of Calypso features the compositions of calypso legends such as Lord Kitchener, Roaring Lion, The Mighty Terror, and Relator himself. The album opens with Relator's virtuosic performance of "Gavaksar," one of his most fondly remembered and highly revered pieces which chronicles the 1971 defeat of the West Indies cricket team by that of India. The nostalgia of his expert retelling is matched by his loving renderings of time-honored calypso lyrics throughout the album. Relator's vocals are very well supported by the instrumentation of Narell and the other collaborators. One of the more internationally well-known pieces, "Love in the Cemetery," is also quite a treat. The very effective breaks that precede each of Kitchener's verses and intersect the chorus are very well complemented by Eskenazi's salsa piano riffs.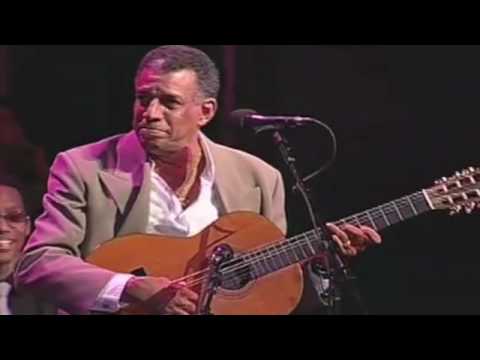 The instrumental pieces on the album, "Sugar for Pan" and "Pan in Harmony," showcase Narell's virtuosic solo playing as well as the instrumentalists' mastery of the rhythmic complexity of the genre. That said, the highlight of the album is, arguably, "Steel Band Music," Kitchener's ode to the genius of pan as an instrument, ensemble, movement and music. This classic is well executed here, and Relator's clear vocals and Narell's rhythmic solos are worthy of Kitchener's memory.
Overall, this project is a pleasure, and certainly a candidate for one's steel pan album collection. Rich in history and warm tones, Narell and Relator's collaboration offers much to aficionados of the pan, classic calypso, and latin jazz.
Reviewed by Delia Alexander