Title: Original Human Music
Artist: Ultraphonix
Label: earMUSIC
Formats: CD, LP, Digital
Release date: August 3, 2018
Original Human Music is the full-length debut album by Ultraphonix, a supergroup consisting of vocalist Corey Glover (Living Colour), guitarist George Lynch (Dokken), bassist Pancho Tomaselli (War), and drummer Chris Moore (Endangered Species). While its members all come from different bands, nothing about this album points to a group that was arbitrarily assembled. Having worked for years with guitar virtuoso Vernon Reid, Corey Glover seems at home working with guitar legend George Lynch. There is also a pre-established familiarity within the rhythm section as Lynch, Tomaselli, and Moore have all worked together previously in Project NFidelikah. Although, Glover and Lynch might be the most recognizable names in this group, Tomaselli and Moore have paid their dues in the business as well. Chris Moore, aside from his various band projects, has worked for years as a Los Angeles session musician, performing music for countless commercials, movie trailers, and soundtracks. Tomaselli, aside from his work playing with War, has also worked with artists of note such as Lenny Kravitz and Janet Jackson as an A&R representative for Virgin Records.
Although some of the core personnel made their names in hard rock, the 12-track album alludes to a variety of styles. For one, Glover belts out gospel-esque vocal phrases throughout. Additionally, some of Lynch's guitar solos tout jazz and blues influences while still highlighting his unique, unorthodox style of phrasing. There are references to Hendrix-era psychedelia with tracks like "Free," while "Take a Stand" is a funky tune that feels like an old Living Colour song at times. Furthermore, "Soul Control" presents a funk façade, but it is spiced up with a pre-chorus consisting of a chord progression more commonly associated with modern jazz.
This album is solid. It does not pad its few strong songs with a slew of weak filler tracks, and it's an easy album to put on and listen to from start to finish. There are, of course, tracks that really stand out such as "Another Day," a tune that in a perfect world would get plenty of exposure. In a different decade, this would easily have been a hit song. It has a little bit of everything—great songwriting, a memorable vocal melody, and a catchy guitar solo from Lynch. Another notable track is "Walk Run Crawl," which along with "Another Day" have had official videos released. "Walk Run Crawl" is the hardest track on the album, and it will serve as the first single that many listeners are exposed to.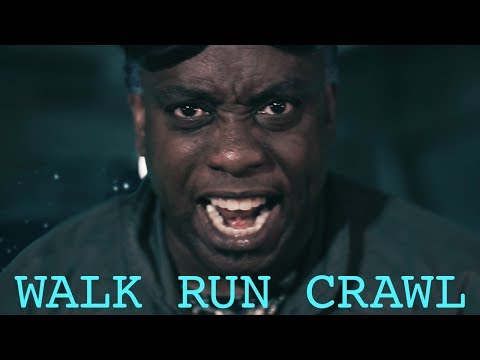 As was the case with Living Colour's body of work, there is more to this album than simply the music. Unlike many hard rock albums where lyrics often seem to have been an afterthought, these songs reflect a deeper sociopolitical consciousness. As Glover states, "[These songs] are about taking the outside world and reflecting on how it affects you."
Original Human Music is reminiscent at times of a few different bands—specifically Living Colour, King's X, and the Jimi Hendrix Experience. It is the work of a supergroup, not so much in the sense that every musician comes from a hugely successful band, but in the sense that each member of Ultraphonix is a master of his craft. Strong, powerful drum tracks, partnered with rock-solid bass, drive each tune on the record. George Lynch and Corey Glover add to it by turning in outstanding performances to create an album that is overtly impressive—the guitars and vocals really jump out to the listener. Original Human Music should be appealing to a variety of rock fans. If it is only heard by fans of the individual members of Ultraphonix, it will be a shame because this is a recording that stands on its own merit.
Reviewed by Joel Roberts