Title: Ultra High Frequencies: The Chicago Party
Artist: Various
Label: Numero Group
Formats: CD+DVD, 2-LP+DVD, Digital (FLAC, MP3)
Release date: March 3, 2015
For 23 weeks in 1982 the dance television show The Chicago Party was broadcast live from CopHerBox II, a nightclub on the South Side of Chicago. This vibrant dance show, filmed in the unadulterated nightclub scene, featured dancing nightclub patrons and local artists whose lip-synching performances promoted their music to the viewing audience. But The Chicago Party was more than just a dance show. In addition to the common characteristics of the dance shows of the time, The Chicago Party was more of a variety show including comedy sketches, contortionists, dance troupes, and even fashion shows during its broadcast. Numero Group introduces and, for some, possibly re-introduces The Chicago Party to its consumers with its release Ultra High Frequencies: The Chicago Party.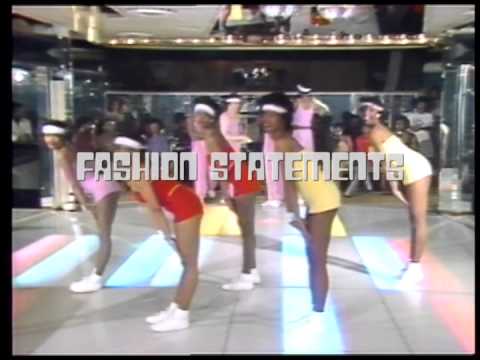 Ultra High Frequencies: The Chicago Party includes a CD, DVD and extensive liner notes researched and compiled by Jon Kirby and Rob Sevier. The 16-track CD is a compilation of songs (five previously unreleased) from some of the local performers that graced the stage at The Chicago Party. These include Magnum Force's "Girl You're Too Cool" (1982), Donnell Pittman's "Burning Up" (1982), Closencounter's "Let Yourself Go" (1981), and the Universal Togetherness Band's "Pull Up" (1981). Also included is the theme song for the TV show, "The Chicago Party Theme," composed by Jesus Wayne.
The DVD (100 min.) offers a close look into The Chicago Party, including one full episode, video clips of eight performances by local artists that were included in the broadcasts, as well as an approximately 18-minute documentary. The documentary is particularly insightful as it provides an overview the dance show, from beginning to end, and is narrated by one of the founders, Willie Woods. In addition to the documentary, the collection includes extensive liner notes that survey the history of the show and offer biographies for all of the artists included in the CD compilation.
Overall, Ultra High Frequencies: The Chicago Party introduces this unique television program to a much wider audience than it had in 1982, shedding light on a show few would have known about without this collection.
Reviewed by Christina Harrison