Title: Postmodern Spirituals: The Promised Land
Artist: Tyrone Birkett / Emancipation
Label: Araminta Music
Formats: CD, MP3
Release date: March 25, 2014
Saxophonist Tyrone Birkett, a veteran performer with roots in the sanctuaries of the black church and '70s soul-jazz, presents his concept of the postmodern spiritual—a retelling of the Negro freedom song for contemporary audiences featuring his band Emancipation.  Inspired by musicians ranging from John Coltrane and Miles Davis to Hall Johnson, Mahalia Jackson and Coleridge-Taylor Perkinson, Birkett creates an innovative collage—complex in its execution yet readily accessible.  The soulful vocals of Paula Ralph-Birkett unify the eight tracks as they programmatically trace African American history.
Setting the stage is the epic eight-minute opening track, "The Departure," followed by "The Struggle," together representing a declaration of freedom and the push to overcome obstacles.  Both share similar melodic themes and were drawn from Birkett's longer composition, "The Seven Star Suite" (a third song from the suite, "Freedom Dreaming" is also included). The title track, "The Postmodern Spiritual," is a song "to help us stand up tall when our backs are against the wall" and employs spoken poetry in the mid-section, conveying Birkett's concept of "freedom music for the 21st century" combining "the fervor of the spiritual and freedom of improvisation."  On "Motherless Child (Revisited)," Paula stretches her significant vocal range as the spiritual morphs from a slow dirge to a funk driven celebration signaling the transformation from despair to hope.  Following is an excerpt of the song from a live performance at WNYC/Greene Space: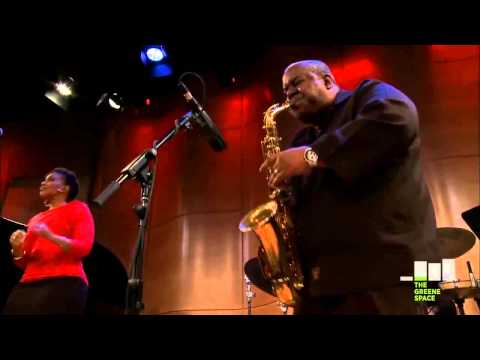 Other highlights include "Deep River," an instrumental version inspired by the great composer/arranger Moses Hogan, and the contemplative closing song "The Promise," which Birkett describes as God's answer to requests for strength, a way to freedom, and justice.
Though Birkett may not be a familiar name in jazz circles, this album is highly recommended for its excellent musicianship, creative compositions, and thematic material.  This is soul-jazz, gospel-jazz, and contemporary jazz in a harmonious bounty of spirituality and empowerment.
Reviewed by Brenda Nelson-Strauss