Title: Ayó
Artist: The Garifuna Collective
Label: Stonetree
Formats: CD, MP3
Release date: July 2, 2013
Residing primarily in the Central American countries of Honduras, Belize, Guatemala, and Nicaragua, the Garifuna people share a distinct language and cultural traditions reflecting their heritage as descendants of Africans and Arawak Indians who intermarried as early as the 16th century.   Though they've long struggled to maintain their cultural identity, in recent decades their situation has been made even more precarious in the face of globalization.  Thankfully their musical traditions are thriving, in part due to the producers at Stonetree Records who began a project in 1995 to document and distribute the percussive musical style known as paranda.  This led to the formation of The Garifuna Collective, which draws from the best musicians in the fertile Garifuna music scene.
In 2007 noted Garifuna musician Andy Palacio and the Collective released their groundbreaking album Wátina through Stonetree, which received international acclaim. Tragically, Palacio passed away soon thereafter, but The Garifuna Collective remains strong, attracting a broad range of musicians, both old and young, allowing for continuity and ensuring that the music is passed on to and refreshed by new generations.  This is reflected in two new projects released in 2013.
On Ayó ("Goodbye" in the Garifuna language), the Collective and Stonetree producer Ivan Duran pay homage to Andy Palacio. The title track, which features a semi-sacred hungu-hungu rhythm accompanied by electric and acoustic guitars, was the first of many tribute songs composed after Palacio's death.  On "Galuma," Belizean songwriter Lloyd Augustine reminisces about fishing, the primary occupation in his village before tourism altered the economy. The Caribbean rhythms of "Kame Báwara" transform a traditional song into a danceable paranga, while "Mongulu" provides a taste of the Collective's preference for unison singing interspersed with call and response. Several tracks are socio-political in nature including "Beíba Nuwari," a remake of an increasingly rare abemahani or solidarity song updated with hungu-hungu rhythms and guitars, and "Aganba" which comments on the scourge of the HIV epidemic. The album closes with another tribute to Palacio, "Seremei Buguya (Thanks to You)," this time sung by Justo Miranda, who sadly died just months after the song was recorded. Though all of the songs are sung in Garifuna, the liner notes include English translations and the Afro-Latin-Caribbean stylistic elements in the music offer a familiar sound that can readily be appreciated by all.

Title: Black Birds Are Dancing Over Me
Artist: Danny Michel & The Garifuna Collective
Label: Six Shooter/ Stonetree
Formats: CD, MP3
Release date: September 2, 2013
Black Birds Are Dancing Over Me is an entirely different type of project.  Canadian indie rocker Danny Michel traveled to Belize to record with several instrumentalists from the Garifuna Collective, transforming his back up band into a hybrid of indie and paranda rock.  Featuring original songs written and sung by Michel, whose vocal style and timbre is somewhat akin to a young Bob Dylan, the album is quite enjoyable, but don't expect traditional Garifuna music. The most effective tracks in this collaboration are those that give free reign to the Garifuna percussionists, such a "Survivor's Guilt" with its lilting rhythms, the socially conscious "Break It You Buy It," the funky "Into the Light," and the closing track "This Is What It Is" featuring Garifuna vocalist Paul Nabor. Following is the album trailer: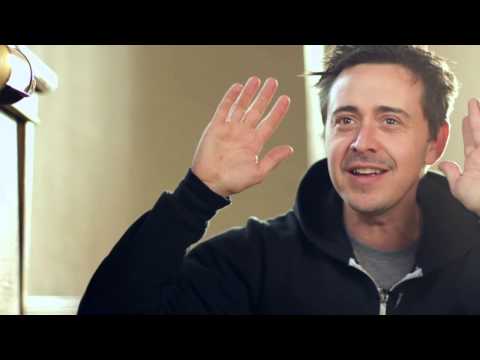 Reviewed by Brenda Nelson-Strauss