Title: Rise
Artist: Trip Lee
Label: Reach Records
Formats: CD, MP3
Release date: October 27, 2014
The latest venture from Reach Records, Trip Lee's Rise proves that the ever-growing Christian hip-hop label is bringing gospel rap to a whole new level. Twenty-six year old Trip Lee announced that he was taking a break away from his music in 2012 to focus on his family and health, so when he announced in August that he was releasing a new album in two months, many were surprised. Well worth the suspense, Rise reached number one on the gospel music charts and contains Trip Lee's best work yet, with complex beats and intricate lyrics.
In one of the most successful singles from the album, "Shweet," Trip raps about wishing people would brag about their purpose and faith instead of clothes and material items. Trip also raps about who he is, mentioning his birthplace of Texas, his favorite band as a kid, Switch, and working in Atlanta. The music video below features the producer of Rise, Gawvi, who also helped produce Lecrae's recent record-breaking album Anomaly: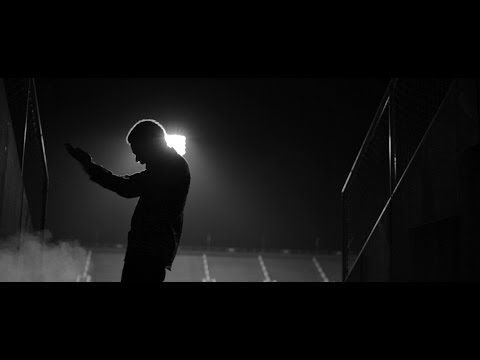 "All Rise Up" also includes many autobiographical elements, as Trip raps about rising from the bottom to where he is now. The intro to the track describes his 2004 introduction to Reach Records and the Unashamed Tour he did with Lecrae and Tedsashii. Trip makes sure that the listener does not only hear about his success, mentioning his struggles, such as his chronic fatigue syndrome. The song gradually builds layers over melodious piano music, which makes it a catchy cross between pop and hip-hop.
The two tracks that feature successful Reach Records artists Lecrae and Andy Mineo have unique sampling, complex beats and memorable hooks. "Manolo," which can be a Spanish translation of "Emmanuel," features Lecrae and uses a metaphor of weapons to describe the Bible without using religious language once. The aggression of the weapon metaphor is reflected in the music, which is heavy and hits beats like bullets. "Insomniac," featuring Andy Mineo, has a great saxophone part that weaves in and out of the track, changing in dynamic and making the song standout musically on the album.
Other impressive tracks include "Lazarus," in which Trip tells the classic biblical story through hip-hop, and a follow-up to his 2012 track "Beautiful Mind." "Beautiful Mind 2 (Mine)" is a love letter to Trip's daughter, in which he tells her she is beautiful and extols the joys of having her in his life.
On Rise, Trip Lee masterfully raps about faith without feeling preach-y (though he is a real life preacher in Washington, D.C.), and even creates a track or two that could crossover to a secular audience. With the help of Gawvi, Rise is yet another album from Reach Records that shows the level of complexity and mainstream success possible from holy hip-hop.
Reviewed by Anna Polovick