Title:  False Idols
Artist:  Tricky
Label: False Idols / !K7 Records
Formats: CD, Deluxe ed., LP, MP3
Release date: May 28, 2013
Tricky, born Adrian Thaws in Bristol, England to a Jamaican father and Ghanaian-English mother, first gained attention through his affiliation with the trip hop group Massive Attack. But it was his 1994 solo debut album, Maxinquaye, that brought worldwide critical acclaim for his trademark down-tempo style of half-whispered raps over hypnotic beats paired with assorted soulful vocalists and instrumentals. Now, after nine major label releases including Nearly God (1996), Angels With Dirty Faces (1998), Knowle West Boy (2008) and Mixed Race (2010), he's shaken off outside influences and founded his own label, False Idols, which is also the title of his new album.
On False Idols, Tricky returns to a softer, more mesmerizing form of trip hop that's fused with soul and occasional bursts of rock guitar ("Parenthesis"), sensuous strings ("Passion of the Christ"), acoustic pop ("Chinese Interludes"), world beats ("Tribal Drums" and "I'm Ready"), jazz ("Valentine," built over repetitions of "My Funny Valentine"), and menacing electronica as exemplified by "Does It":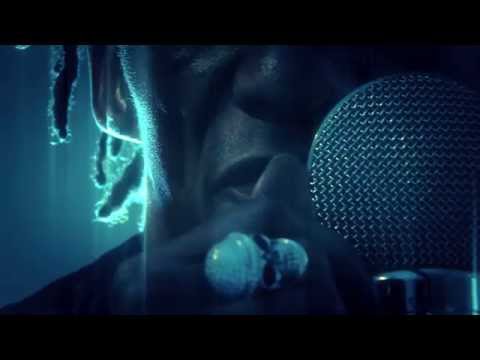 Joining his spiritual journey are vocalists Nneka, Peter Silberman of The Antlers, Francesca Belmonte, and Fifi Rong (regrettably there are no specific credits for the electronic review copy).  Overall, False Idols is a fascinating mood piece with fifteen transcendent tracks that, despite occasional booming bass lines, will likely motivate you to sit lotus-style in the corner and ponder your place in the universe.
Reviewed by Brenda Nelson-Strauss