Title: Love, Marriage and Divorce
Artist: Toni Braxton, Babyface
Label: Motown Records
Formats: CD, MP3
Release date: February 4, 2014
Love, Marriage and Divorce is a reunion of two undisputed talents—Toni Braxton, a six time Grammy Award winner, seven-time American Music Award winner, and nine-time Billboard Award winner and Kenny "Babyface" Edmonds, an undeniable hit songwriter and ten-time Grammy Award winner. The two have worked together before. Babyface had a powerful impact on Braxton's earlier career and was a significant player in her development as an artist as well as the creation of her first two albums. More recently, we were gifted with the magic of their career-catapulting duet, "Give You My Heart," recorded for the soundtrack to the film Boomerang. Now, on their new project, it's very clear the musical and vocal union of Braxton and Edmonds is a perfect fit.
Love, Marriage and Divorce explicitly explores aspects of life that Braxton and Babyface have in common, both having gone through divorce. That said, the album runs the gamut of relationship issues and the accompanying emotions—from the arguments, acknowledging the end of a relationship, attempting to rekindle, and even going through with the divorce but missing the person you used to be in love with—and they cover it all with raw, unmasked lyrics that get at the core of the meaning of each song.
Almost exclusively produced by Babyface, the album consists primarily of duets, but there are a few songs where the duo splits to perform solo, including "I Hope That You're Okay" performed by Babyface, and "I'd Rather Be Broke" performed by Braxton. Both songs are about the need to leave the relationship, but each artist has a unique approach, with Babyface still showing care and love, while Toni makes it clear that she's be better off alone. "I Wish," also a solo performance by Braxton, is a personal favorite.  She expertly sings rather direct, maybe even troubling, but very honest lyrics over a sweet, sparse instrumental arrangement featuring piano, giving the song an almost eerie quality that is quite compelling: "I wish, I wish, I wish she'd break your heart like you did me. I hope you're unhappy. I hope, I hope, I hope she gives you a disease, so that you will see. Not enough to make you die, but only make you cry, like you did to me."
Other highlights include the lead single "Hurt You," an intense confessional dialogue between two people who are both taking full responsibility for hurting each other. Additionally, the deluxe edition of this album includes two bonus tracks, "Let's Do It" and a beautiful song, "The One," that expresses the joys of being in love.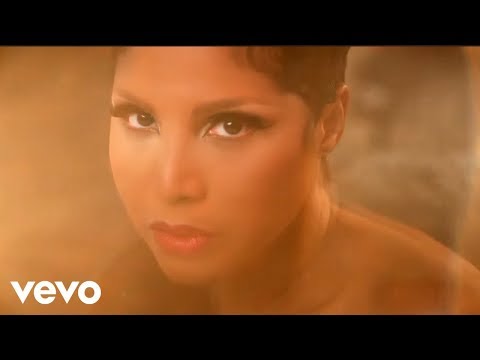 Overall, the Toni Braxton/Kenny "Babyface" Edmonds duo is a gem, and I personally hope we get to experience more of this collective on future projects.
Reviewed by Christina Harrison