Album: The Mess We Made
Artist: Tomás Doncker
Label: True Groove
Release Date: November 3, 2015
Format: CD, MP3
Songwriter, guitarist, and vocalist Tomás Doncker has been active in the New York City music scene since the 1980s, having worked with artists from Bootsy Collins to Yoko Ono to Bonnie Raitt. Doncker is an eclectic musician–his multifaceted, self-dubbed "Global Soul" on releases such as 2012's The Power of the Trinity reveals itself in his incorporation of a variety of musical styles.
Doncker's implicit socially-conscious stance becomes explicit on his most recent release, The Mess We Made, an album with a cover that proclaims the controversial content therein. The cover features images of police brutality (including names of African Americans who have been killed in high-profile police incidents), protests in Ferguson, Missouri; an image of Trump tower; pictures of African American leaders such as President Obama, Martin Luther King Jr., and Malcolm X; and the Confederate flag at the South Carolina statehouse–all under the ghostly specter of a burning sky and a superimposed image of the Ku Klux Klan. (The album's interior is loaded with similar images, all of which create a rather overwhelming effect when just unpackaging the CD.)  The chaotic upheaval featured on the album's cover finds its place in Doncker's songs, which deal with topics ranging from legitimate social problems (inequality, the 1% and "Gangsta Police" on "Blood & Concrete"), to hackneyed 21st century targets (social media and smartphones on "The Mess We Made"), to (perhaps deliberately) vague critiques of something–it's hard to tell quite what–on "The Revolution." On the latter cut, Doncker accuses revolutionaries of "looking for a corporate sponsorship," complete with a P-Funk styled sung chant "Take your hoodie off and pull your pants up." There's just enough ambiguity mixed in with Doncker's fiery rhetoric so that the lyrical context does not make it clear whether he is an advocate or critic of the chorus's mantra. At times, this lack of context makes the lyrics sound like a stirred-up alphabet soup of topical references to current events rather than protest music as such.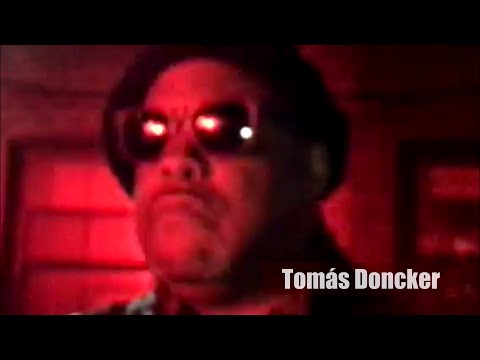 While Doncker's vitriol is powerful, the best moments of social critique on this record find their expression in more nuanced moments than those described above.  "Don't Let Go" is the moving story of a protagonist who can't find ways to make ends meet because of systemic problems, in the tradition of great poor man ballads that are some of the most powerful expressions of American protest music.  His cover of U2's "Still Haven't Found What I'm Looking For" exploits the song's ambiguity for far more mileage than the lyric's vague spirituality warrants; Doncker's choice of this song for a protest album and his addition of a funky shout chorus declaring that "I just can't find it" places the song into the powerful position of giving voice to the frustration that the song's protagonist experiences while searching for the elusive (happiness? justice? Both U2 and Doncker leave the audience to wonder about the ineffable). The upbeat soul of the album's final cut "Time Will Tell" is coupled with lyrics that present a modicum of hope after some of the darkness upon which Doncker concentrates throughout this record, proposing that it is possible to care for one another and to overcome the adverse conditions that have infiltrated most of the stories he tells.
I have perhaps spent an inordinate amount of time in this review discussing the charged lyrical  content on The Mess We Made, but I should write some about the music as well.  The arrangements on this album are tasteful. Rather than taking extended guitar solos, Doncker shows a great deal of restraint on his instrument, allowing the arrangements to serve the songs.  Much of the music on this record features electronic percussion–what may seem to be a dicey proposition in combination with the other various live instruments, which include Doncker's guitar and vocals; some solid horn arrangements, and David Barnes's great harmonica playing. However, in conjunction with producer James Dellatacoma, Doncker has created a soundscape simultaneously drawing from roots music while also maintaining a contemporary flair in the album's quest to address current social issues.  All-in-all, the musicianship on this record is put together far more carefully than the politics; the tasteful arrangements tie together some less-than-successful lyric writing. If we are to believe that The Mess We Made is meant to be deliberately provocative (as it certainly seems to be), then Doncker and company certainly achieve their primary objective, making some pretty good music along the way.
Reviewed by Matthew Alley