Title: Nothing But Soul
Artist: Tiffany Austin
Label: Con Alma Music
Formats: CD, MP3
Release Date: June 2, 2015
Jazz vocalist Tiffany Austin's debut release Nothing But Soul pays tribute to the music of Hoagy Carmichael.  As Carmichael had a law degree but decided to pursue his career in songwriting, so too is Austin a polymath of sorts. She also holds a law degree–from U.C. Berkeley–and has chosen to pursue a career as a jazz vocalist on her own label.  Austin's Nothing but Soul is full of interesting arrangements of Carmichael's American Songbook staples– "Stardust" has been covered hundreds, if not thousands, of times, and Austin applies her own unique treatment, alternating bluesy stride piano with instrumental breaks throughout the song's verses, employing soulful sax accompaniment and a blues-inflected solo from sideman, arranger, and producer Howard Wiley.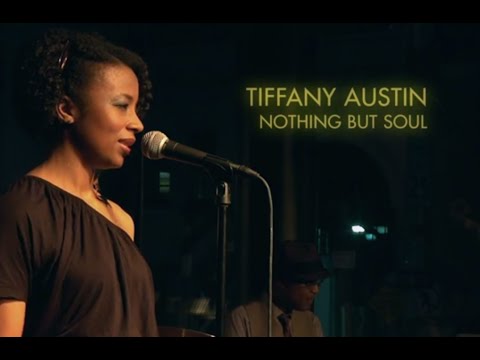 She treats the standards "Skylark" and "Georgia on My Mind" with a similar spirit of innovation, employing a plodding Latin groove on the former, and a neo-soul flavored take on the latter, latching onto the song's walk down as a vamp for a formidable tag, flavored with soulfully minimalistic vocal improvisation over the vamp.  The most surprising numbers on this album are perhaps those that Austin chose to borrow from Carmichael's less auspicious career as a vocalist–the band introduces "I May Be Wrong" with Charlie Parker's arrangement of "Lullaby in Rhythm" played by Wiley, seamlessly weaving the Parker melody into "I May be Wrong."  The most interesting tune on the album is arguably Austin's cover of "I Walk the Line."  Carmichael recorded this song in a way that resembled a slightly sterilized version of Johnny Cash's original recording, and Austin reinvents the number as a barrelhouse boogie, showcasing pianist Glen Pearson's formidable blues chops and allowing her rhythm section to stretch out when drummer Sly Randolph lays into his ride cymbal during the piano solo.
Austin's debut album puts a fresh face on some of the most well-known numbers from the repertoire of one of the most accomplished composers in popular song.  Nothing but Soul is a fascinating release from an already-accomplished talent with the potential to make waves in the jazz world.
Listen on Spotify here.
Reviewed by Matthew Alley