Title: The String Queens
Artist: The String Queens
Label: Self-released
Format: Digital
Release date: November 25, 2019
Renowned for their genre spanning repertoire, the Washington, D.C. based trio The String Queens have been changing the ways audiences engage with classical music. The three women—Kendall Isadore (violin), Dawn Johnson (viola), and Élise Cuffy (cello)—are "school teachers by day and concert performers by night" who have a strong commitment to artistic integrity and music education. Though they might not yet be a household name, you have likely heard TSQ backing artists such as Solange, Janelle Monae, and Jennifer Hudson, as well as Aloe Blacc on his recent video of "Lift Ev'ry Voice and Sing," filmed on the grounds of Monticello. The trio has also been featured on concert stages around the world, including Carnegie Hall, The John F. Kennedy Center for the Performing Arts, Royal Festival Hall, and Shanghai Grand Theatre.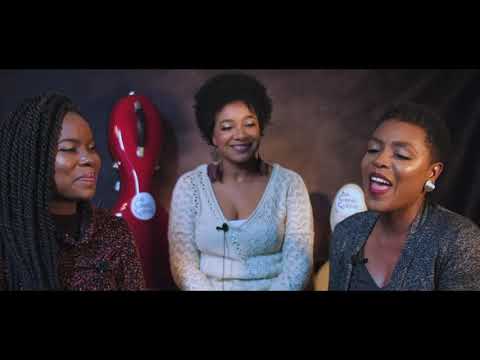 For their self-titled debut recording, a five track EP, they've chosen arrangements of popular songs. Ranging from Earth, Wind & Fire's "September" to Stevie Wonder's "Isn't She Lovely" to a lush rendition of Chick Corea's "Spain," TSQ provides just a small taste of what they are capable of. Let's hope they return with a full length project in the near future.
Reviewed by Brenda Nelson-Strauss