Title: Up
Artist: The Stanley Clarke Band
Label: Mack Avenue Records
Format: MP3, CD
Release Date: Sept 30, 2014
The Stanley Clarke Band's latest release, Up, showcases the veteran bass player's musical versatility and is full of fresh ideas from one of jazz's most enduring presences.  Clarke and company have crafted an album full of fascinating, funky, and fresh musical ideas that promise to endure as much as any of the classic recordings that Clarke has produced, and rival his other jazz crossover albums.  Up also marks Clarke's debut as a leader on Mack Avenue Records, a label that keeps outdoing itself by producing quality jazz releases from both well-established artists like Clarke and up-and-comers in the jazz world.
Clarke has enlisted an all-star cast in his musical ensemble, including former Return to Forever bandmate Chick Corea on piano, with drummer Stewart Copeland (The Police) and guitarist Jimmy Herring (Widespread Panic), among others.  This colorful cast of characters lends Clarke's eclectic brand of fusion an unmatched vitality, as the band careens through funk, smooth jazz, and rock flavors over the course of this album.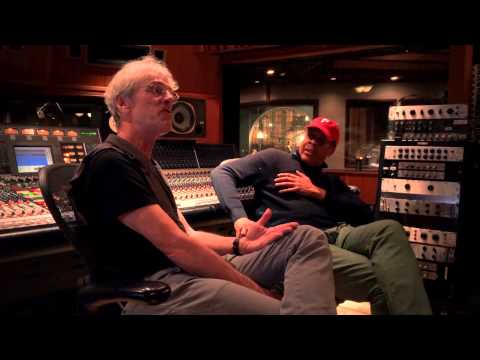 The album's opener, "Pop Virgil," is a good-old fashioned funk dance groove. Clarke slaps the bass to periodic funk horns, guitar stabs, and a funky drum break by John Robinson, a studio drummer who has played with top 40 artists from Lionel Ritchie to Daft Punk.  The album's title track is driven by Copeland and feels like an unreleased Police instrumental cut, relying more upon the song's feel than Clarke's usual bass virtuosity.  "Brazilian Love Affair," dedicated to the late arranger, composer, and musician George Duke, is an emotional number that relies upon sustained rhythmic energy and a pop music sensibility.
In addition to consummately in-the-pocket grooves, Up is also home to some virtuosic playing.  Clarke has released four more installments in his "Bass Folk Song" series on this record, including "#13-Mingus," an acoustic bass homage to the legendary bassist that is so close to Mingus's style as to feel as though Clarke is channeling him,  and "#14: Dance of the Giant Hummingbird/#15: Eleuthera Island," which have rapid 16th note flurries and a "tropical" feel, respectively.  One of the strongest instrumental numbers is "School Days," a rehash of a song that Clarke previously released in 1976 (on an album of the same name that reached #35 on the Billboard Album Chart).  On this incarnation of "School Days," Jimmy Herring contributes furiously fast and incredibly articulate soloing over the tune's boogie-rock groove.
While Up certainly maintains a very pop-oriented sensibility throughout, there is enough variety on this album to impress even the most jaded listener of contemporary jazz.  Strong compositions provide effective vehicles for Clarke and his rotating band's improvisations throughout the course of this record.  Up is certainly a fresh new vehicle for Clarke and his cohorts.
Reviewed by Matt Alley