In honor of jazz appreciation month, here is a brief overview of eight recent and forthcoming releases that explore the many sides of contemporary jazz, from jazz-rock fusion to soul-jazz to amalgams of hip hop, funk, gospel, Latin, and electronic music.
———————————————————————————————————————-
Title: Transcendence
Artist: Jaimeo Brown
Label: Motéma Music
Formats: CD, MP3
Release date:  April 9, 2013
It's not easy to be branded as a renegade in today's music scene, but Jaimeo Brown lives up to the hype on his Motéma debut Transcendence. The drummer, composer and conceptualist fuses acoustic modern jazz with spirituals, blues, rock, hip-hop and even hints of East Indiana Carnatic music to create what may well be the best fusion album of 2013.  His cohorts, tenor saxophonist JD Allen and guitarist/soundscape producer Chris Sholar, work together "exploring different ways in which superimposed music [can] be experimented with in an improvisational jazz context." What makes the album truly unique is the use of samples from recordings of the Gee's Bend Quilters. Brown discovered the rural Alabama spiritual singers while writing his thesis at Rutgers University on "How the Black Church Affected Jazz," and he uses the samples in very intriguing ways to build a similar sense of community and worship. This synthesis is exemplified in the album's closing track, "This World Ain't My Home":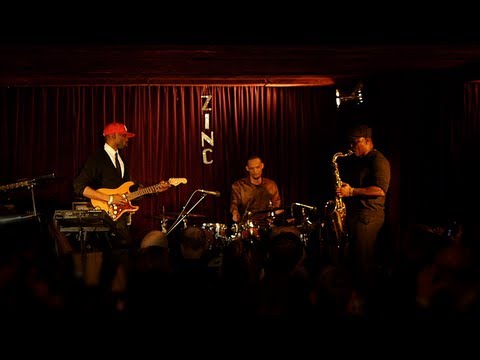 ———————————————————————————————————————-
Title: Leap of Faith
Artist: Bluey
Label: Shanachie
Formats: CD, MP3
Release date: March 26, 2013
Jean-Paul "Bluey" Maunick, the creative force behind the UK funk/jazz/soul band Incognito, has made the leap to solo artist on his new album Leap of Faith. Featuring original compositions penned with co-writer/producer Richard Bull, Bluey indulges his passion for the soulful vocals of Marvin Gaye, Curtis Mayfield, and the Isley Brothers, while forging a more contemporary sound inspired by the likes of UK's The Beauty Room and jazz musician Bugge Wesseltoft.  The result is an album often heavier on funk, R&B and house influences than jazz. Bluey provides the vocals and lead guitar, while Bull contributes guitar and instrumental tracks, and Dominic "Ski" Oakenfull adding synthesizers to several tracks—including the first single "Got To Let My Feelings Show":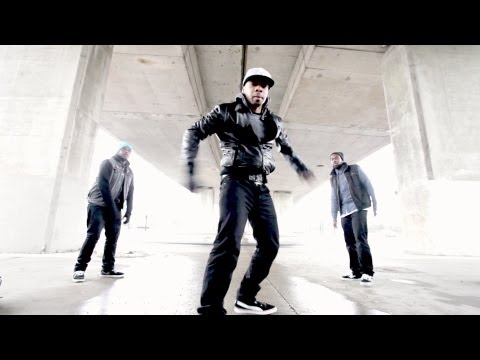 Overall the album effectively taps into a retro sound that will appeal more to fans of late '80s to early '90s R&B music, with songs that maintain a fairly steady tempo and groove throughout. I prefer the latter half of the album which is less synth-heavy. Stand out tracks include "Live Like a Millionaire" which brings in a nice four-part vocal harmony, "Keep Myself Together," the jazzier "Sky," and the title track which closes the album, a spoken tribute to Dr. Martin Luther King, Jr. over jazz keyboard riffs.
 ———————————————————————————————————————-
Title:  Cover Art
Artist: NEXT Collective
Label: Concord Jazz
Formats: CD, MP3
Release date: February 26, 2013
Chris Dunn, the senior director of A&R for Concord Music Group, was the impetus behind this project to form a new urban jazz supergroup that combines three newly signed artists—saxophonists Logan Richardson, Walter Smith III and guitarist Matthew Stevens—with other rising stars including keyboardists Gerald Clayton and Kris Bowers, bassist Ben Williams, drummer Jamire Williams, plus special guest Christian Scott on trumpet.  All born in the 1980s, each member of this "next gen" group was then invited to select a cover from any contemporary style they really like to arrange for the album. The 10 "reimagined" songs draw from a broad swath of contemporary music: "Twice" (Little Dragon), "No Church in the Wild" (Kanye West and Jay-Z), "Africa" (D'Angelo), "Fly or Die" (N.E.R.D.), "Oceans" (Pearl Jam), "Refractions in the Plastic Pulse" (Stereolab), "Marvins Room" (Drake), "Come Smoke My Herb" (Meshell Ndegeocello), "Perth" (Bon Iver) and "Thank You" ("Dido).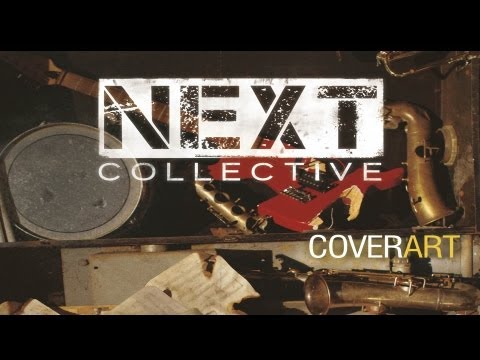 The end result is a jazz album that weaves in the melodies of the original songs without going off the deep end. In other words, there's no overt attempt to cater to a broad popular music base; Cover Art maintains the art of jazz at all times.
———————————————————————————————————————-
Title: The Freedom of Expression
Artist: Eddie Moore and the Outer Circle
Label: Dist. via Bandcamp
Formats: Digital (MP3, FLAC, ALAC, AAC, etc.)
Release date:  February 1, 2013
Pianist Eddie Moore, a graduate of the UMKC Jazz Studies program, studied under Bobby Watson and Horace A. Young, but has also played keyboards for the Houston-based alternative soul group Neon Collars, sharing the stage with contemporary neo-soul artists including Ledisi, Erykah Badu, and Bilal. It should come as no surprise that he formed The Outer Circle to investigate modern influences within the jazz tradition, including the hip-hop, punk, and neo-soul music of his generation. Band members include Matt Leifer on drums, Dominique Sanders on bass, Matt Hopper on guitar, and Erik Blume and Andy McGhie on tenor sax. The quartet, led by Moore on piano, shines on original compositions like "Houston Visions," "Anger Management" and "Passing By" that channel a contemporary groove. The Freedom of Expression marks an auspicious debut for the group. The album was produced by Kerwin Young (Public Enemy), who's currently pursuing a doctorate in music composition at UMKC.
———————————————————————————————————————-

Title: The Messenger
Artist:  Kevin Eubanks
Label: Mack Avenue
Formats: CD, MP3
Release date: February 19, 2013
On his second album for Mack Avenue, Kevin Eubanks demonstrates his guitar virtuosity as well as his
compositional skills. But even more important, he showcases his versatility, inviting listeners to experience the many musical styles and influences that have shaped his artistry.  Though the underpinnings of the album are clearly jazz, Eubanks draws upon multiple genres that are woven into the fabric of contemporary music, showing a particular fondness for funk.  His funkier side is particularly well expressed on the James Brown tribute "JB," an arrangement of Jeff Beck's "Led Boots," and "Resolution," his interpretation of the John Coltrane song from the Love Supreme album featuring Alvin Chea (Take 6) on vocals.  Eubanks also pays tribute to Buddy Guy on "Ghost Dog Blues," a song that grew out of jam sessions at Guy's Chicago blues club. The remainder of the album includes many reflective tracks, such as "The Gloaming" featuring Billy Pierce on sax, and the sensual film noir styled "Sister Veil" with brother Duane Eubanks on trumpet: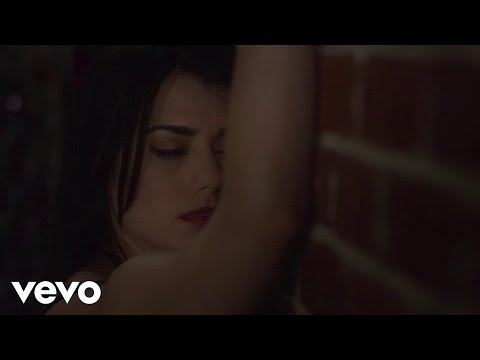 Other band members include Rene Camacho on bass, Marvin "Smitty" Smith on drums, Joey De Leon, Jr. on percussion, with trombonist Robin Eubank's (Kevin's older brother) joining the quartet on two tracks. The Messenger is a very successful follow-up to Zen Food (2010), and even more enjoyable if you're a fan of funky, contemporary jazz.
———————————————————————————————————————-
Title: Spectrum Road
Artist: Spectrum Road
Label: Palmetto
Formats: CD, LP, MP3
Release date:  June 5, 2012
Spectrum Road is a tour de force of an album that pays tribute to the revolutionary jazz drummer Tony Williams (1945-1997), a member of the Miles Davis Quintet who went on to shatter the boundaries between jazz and rock. The all-star Spectrum Road ensemble, named for one of the tracks on Williams' 1964 debut album Life Time, includes British bassist Jack Bruce (Cream), drummer Cindy Blackman Santana (Lenny Kravitz), guitarist Vernon Reid (Living Colour), and John Medeski (Medeski, Martin & Wood), who performs on organ and his vintage melletron keyboard.  Bruce, who once played with Williams, serves as the conduit for the Spectrum Road ensemble's reinterpretation of 8 avant-garde compositions drawn from the four albums recorded by the Tony Williams Lifetime ensemble from 1969-1975. The earth-scorching opening track "Vuelta Abajo" blazes forth with incendiary guitars and is tailor made for the Reid and Bruce: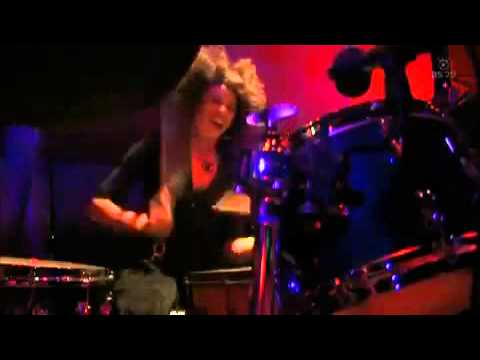 But if you're not a fan of high-octane jazz-rock, not to worry. The remaining tracks cover quite a lot of ground, from the cosmic "Where" which allows Blackman to shine on percussion and vocals, to the more political "There Comes a Time" sung by Bruce. Also included are two original Spectrum Road arrangements—a meditative take on the traditional tune "An T-eilan Muileach," and "Blues for Tillmon" where traditional blues elements are allowed to intermingle. With any luck, this album will introduce a new generation to the genius of Tony Williams.
———————————————————————————————————————-
Title: The Beat
Artist: Boney James
Label: Concord
Formats: CD, MP3
Release date: April 9, 2013
If your tastes run more towards contemporary smooth jazz, the new Boney James release will definitely satisfy.  On The Beat, James fuses his R&B roots with Latin music, taking the album's title from Sergio Mendes "Batucada (The Beat)," which he transforms into a funk fest featuring a rhythm section led by Rob Bacon on guitar, Alex Al on bass, Tim Carmon on keyboards, Omari Williams on drums, and Lenny Castro on percussion, with the sax of Boney James and the trumpet of Rick Braun soaring over the accompaniment.  The other Latin track, "Acalento (Lullaby)," is an original composition that serves as a solo vehicle for James.  The Beat is most notable, however, for its R&B oriented tracks, including a cover of Stevie Wonder's "Don't You Worry 'Bout a Thing," "Missing You" sung by Abi Mancha, the "The Midas (This Is Why)" featuring Natalie "The Foacist" Stewart, and the album's stand out track, "Maker of Love" featuring Raheem Devaughn on vocals.
———————————————————————————————————————-
Title: Conviction
Artist: Kendrick Scott Oracle
Label: Concord Jazz
Formats: CD, MP3
Release date: March 26, 2013
Drummer and composer Kendrick Scott's sophomore release, Conviction, seeks deeper truths, "looking past the mundane" to "examine the motivating forces that propel us through life, even in those times when the greater truths are obscured by the tedium of the everyday." Featuring a new line-up that includes John Ellis on sax and clarinet, Mike Moreno on guitar, Taylor Eigsti on piano, and Joe Sanders on bass, the band works to create "an atmospheric soundscape rather than a series of individual tracks."  The concept plays out in 11 segments  indicated in the liner notes as Balance, Love, Peace, Equality, Freedom, Courage, I Am, Truth, Faith, Surrender and Passion. These segments (which all have individual song titles) freely morph between improvisation  jazz and more contemporary influences, such as "Too Much" featuring guest vocalist/guitarist Alan Hampton, who injects an R&B element into the vocal tracks. More politically oriented tracks include a cover of Herbie Hancock's "I Have a Dream" followed by the Kendrick Scott-Joe Sanders penned "We Shall By Any Means."  The penultimate track, "Be Water," begins with an opening monologue by martial arts legend Bruce Lee advocating a fluid approach to the creative process, which as one might expect is followed by a free form improv.  Contemporary, thought-provoking, without any hint of new age-yness, Conviction makes a major statement that is worth many listens.
Reviewed by Brenda Nelson-Strauss