Title: The Life
Artist: CSJQ
Label: Red K Records
Format: CD, MP3
Release Date: August 16, 2011
Clayton Savage and Jayquan comprise CSJQ, a rap and singing duo from Virginia that specializes in a fusion of hip-hop, R&B, and rock.  According to Savage, they produce "grown people's Hip Hop . . .  musically, we're like a mix between Linkin Park and Outkast, with the secret weapon being JayQuan's incredible dexterity as a rapper." The duo have been rapping and singing since the 1980s― well before some of the newer school rappers even picked up a mic― which is why Savage makes it known to the listener that their music is for "grown people."
On their new EP, The Life, Savage and Jayquan do it all, from rapping to producing, engineering, playing instruments (guitar, keyboard, drums), writing and manning the turntables. These guys could be a dominating force here in the United States.
"F.U.N", the opening track, explicitly speaks to all of the groups' "haters." The song relates how they hear all the stuff that is being said behind their backs, and they will not stand for it: "Eyes in the back of my head, I heard the things that you said, that's why I'm coming for you so f*** you n****, cats be acting like it can't really happen, ill bust ya sh** this is far beyond rapping, cause I talk intelligent and act like my age…" Notice at the end of the lyric how the group reiterates how they "act like [their] age."
The title track, "The Life," speaks about living a lavish life on a million a year. The most noticeable thing about this song is the use of a synthesizer, whereas many of today's artist from T-Pain to Lil Wayne rely on the use of Auto-tune for special vocal effects. Following is the official music video: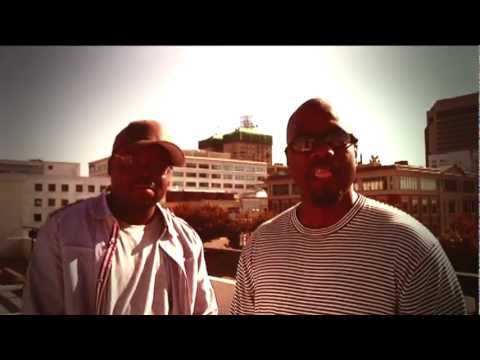 All in all, CSJQ offers contemporary hip hop music over different beats and delivered in a completely fresh way. If you're looking for something that stands apart from your usual hip hop music, check this out!
Reviewed by Alyssa Hunter