Title: The Librarian and the Banjo
Artists: feat. Dena Epstein, Carolina Chocolate Drops, Bill Ferris, Bela Fleck, Guthrie Ramsey, et. al.
Producer/Director:  Jim Carrier
Label: Jim Carrier Films
Format: DVD (56 min. plus 40 min. of bonus material)
Release date: 2013
Documenting librarian Dena Epstein's groundbreaking archival research on the African origins of the banjo, this film frames the instrument's diasporic journey as a quintessentially American story. Additionally, the film recounts the personal and social dimensions of Epstein's unusual identity as a Caucasian wife and mother in the 1950s and '60s doing controversial research on Black music-making. A fascinating subtheme tracks how the digital era has utterly transformed the pace, mode, and style of humanities research. These interweaving stories are told through dramatic reenactments of epochal moments from Epstein's decades-long endeavor; voiceovers of actors reading from primary sources; close-up shots of primary sources; interviews with contemporary scholars, banjo performers, librarians, curators, and Epstein herself; and banjo performance footage. The film rightfully presents Epstein's resulting book, the 1977 Sinful Tunes and Spirituals: Black Folk Music to the Civil War, as a watershed in African American music historiography that was responsible for shattering damaging and inaccurate myths.
The Librarian and the Banjo successfully summarizes the woefully incorrect vision of the banjo dominant in the American popular imagination prior to Epstein's work, then shows how her research filtered beyond the scholarly community into the consciousness and praxis of banjo performers—a relative rarity in humanities scholarship. Multiple interviewees attest to how Epstein's 1977 book tangibly impacted the beliefs and practices of North American banjo players and historians by "de-whitening" prevalent banjo mythology. Further emphasizing the film's focus on both scholarship and performance, the documentary includes plentiful banjo performance footage, particularly of the Carolina Chocolate Drops, a group of young African Americans from North Carolina who have attracted media attention (along with a Grammy award) for their recapitulations of old-time string band material.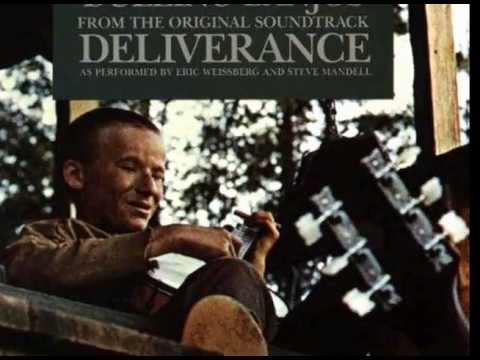 The film accomplishes a great deal in its runtime of just under an hour, and its weaknesses are few. The most serious, from a scholarly viewpoint, is the absence of a broader contextualization of Epstein's work within African American studies: there is no real mention of the debate over African retentions in Black American culture that had raged among anthropologists for decades before Epstein's work was published. This omission has the unfortunate effect of implying that Epstein's research was the first to assert and demonstrate that African Americans forged a unique culture built on African roots, when in reality Melville Herskovits vigorously argued for this perspective several decades earlier in his seminal book The Myth of the Negro Past (1941). The film's language and terminology is pitched at the average viewer, and no particular knowledge of music or the disciplines of musicology and ethnomusicology is necessary to enjoy a compelling and intelligently-told story of how one scholar managed, through decades of persistence and some serendipity, to upend popular mythology surrounding an iconic American instrument.
Reviewed by Carrie Allen Tipton