Title: Hornē Electric Band
Artist: Hornē Electric Band
Label: Ropeadope
Formats: CD, Digital
Release Date: September 27th, 2019
Hailing from New York City, The Hornē Electric Band is a modern funk group that combines funk, jazz, and soul with modern music technology. According to their website bio, they "integrate current electronics soundscapes with horn-section-centric arrangements." Their self-titled debut album is full of witty band humor and, like with all great funk albums, a groove that lives around "the one." The rhythm section features bassist/producer Massimo Biolcati, drummer Corey Rawls, and vibraphonist/malletkat Tyler Blanton, who also provides midi electronics. Heading up the horn section is Wayne Tucker on trumpet and Yacine Boulares on tenor sax, as well as the Snarky Puppy team of Mike Maher (trumpet) and Chris Bullock (tenor sax).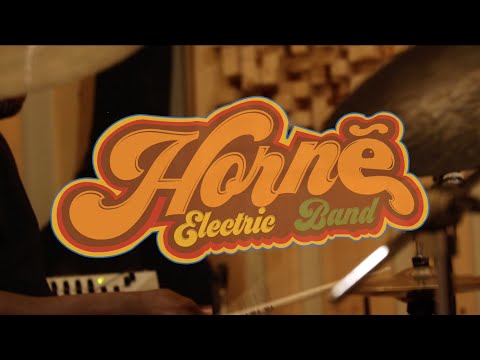 The Hornē Electric Band has logged over 50 shows in the northeast and several international tours since their inception in 2017. If you are a fan of modern funk music or a young funkster trying to find new music for your cover band to perform or to listen to in the car, this is the album for you. The tunes on this album will not disappoint!
Reviewed by Bobby E. Davis Jr