Title: The Gershwins' Porgy and Bess
Artists: Various (Broadway Cast)
Label: P.S. Classics
Formats: 2-CD set, MP3
Release date: May 22, 2012
Don't let the title fool you—this is not exactly the Gershwins' Porgy and Bess. This cast recording of Diane Paulus's Broadway adaptation of the Gershwins' great American opera is at times familiar and foreign to devotees of the original, but should definitely be praised for successfully realizing Paulus's goal of "introduc[ing] the work to the next generation of theatergoers." By replacing large parts of the recitatives with spoken dialogue, adding completely new scenes with the assistance of Pulitzer Prize winner Suzan-Lori Parks, and re-writing parts of the score (aided by Diedre L. Murray), Paulus managed to produce a more accessible and less problematic version of this canonized work.
The politics of the production can be put aside fairly easily, however, due to the fantastic performances from everyone involved. The bar is set high from the first sung notes, when Nikki Renée Daniels lilts out "Summertime" as Clara, with a strong warmth that is illustrative of this production's attempts to integrate African American performance practice. What this production does most effectively, though, is not the musical re-writing, but rather the fleshing out of the characters.  David Alan Grier's Sporting Life is more than a stock villain, he is a fully realized hustler, and Audra McDonald's Bess is much more than just a sympathetic addict.
Following is the official Broadway trailer: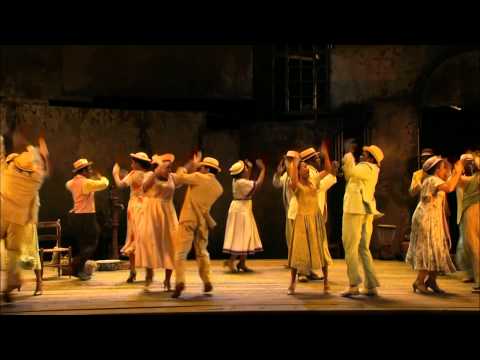 It shouldn't be said that Porgy and Bess was improved by fleshing out characters and making some stylistic shifts, but this Broadway version of The Gershwins' Porgy and Bess serves as an engaging and more contemporary counterpart that will undoubtedly provide pleasure to new listeners and many old diehards.
Reviewed by Dorothy Berry