Title: Move Upstairs
Artist: The Como Mamas
Label: Daptone
Formats: CD, LP, MP3
Release date: May 19, 2017
In a little corner of Mississippi, the Como Mamas have performed traditional gospel since their youth growing up in the Jim Crow South. On their second album, Move Upstairs, they continue to share music from their rich heritage with a sweet power and joy that's sure to inspire any listener.
While their first project, Get an Understanding, was a cappella, Move Upstairs features gospel favorites accompanied by understated instrumentation that's stylistically reminiscent of the soul and gospel music popularized in the mid-twentieth century. Stand out selections include the title track "Move Upstairs" led by Della Daniels. Two of the members first recorded an a cappella version of this song on the Daptone compilation Como Now (2008). However, the new rendition features a groove undergirded by a walking bass that shapes this piece into an exciting declaration of faith. With a rich and smoky voice, Daniels sets the tone for the song, conveying intensity and excitement about her pending trip to heaven.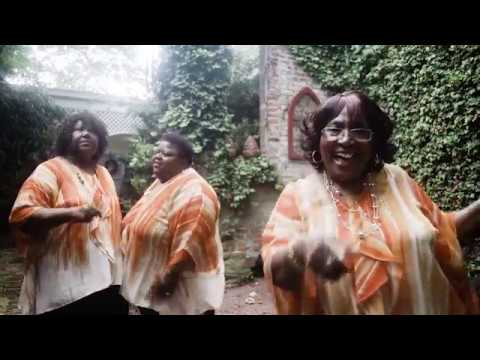 Fans of the trio will also certainly appreciate their version of the song "Glory, Glory Hallelujah." With only a bass drum and tambourine for accompaniment, the raw power of the group's voices alone conveys their prayerful emotion.  Lastly, the track "Count Your Blessings" is a noteworthy remake of Luther Barnes' up-tempo contemporary gospel choir piece, "What the Lord Has Done," into a laidback song of encouragement. With a rousing call and response interplay, the Como Mamas intimately convey their message.  Moreover, the accompanying music video (above) imbues the group's singing with bit of lightheartedness and reminds listeners to smile, dance, and practice gratefulness in every circumstance.
Reviewed by Raynetta Wiggins