Title:  The Bright Lights EP
Artist: Gary Clark, Jr.
Label:  Warner Bros.
Formats:  CD, MP3
Release date: September 6, 2011
He consolidates Hendrix, Stevie Ray, '90's grunge, hip hop, soul and R&B into a cool mix that makes your jaw drop—San Antonio Current
Austin's Gary Clark Jr. plays a fuzzy kind of blues, and the world is beginning to take notice.  Bright Lights opens with the title track, featuring a thick, fuzzy guitar tone dripping with reverb.  Another guitar rips through with laid-back drums, and then disappears as the band grooves under Clark's dark, growling vocal. Clark's sound lies somewhere between the White Stripes and the Black Keys' grungy, garage band-like approach to the blues, but he stays more true to his roots. The sound is still blues; Clarke just brings it into the 21st century.
Following is the official trailer for the EP: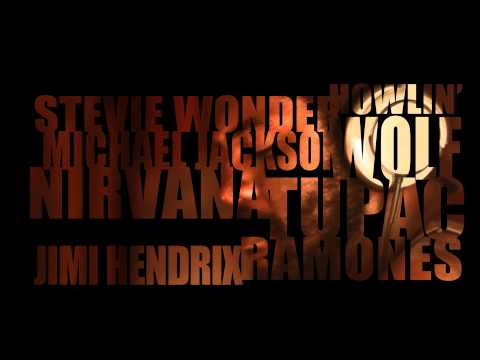 The second track, "Don't Owe You A Thing," is straight up Texas blues with a fast tempo. The last half of the EP includes two live tracks. These are more lucid sounding ballads featuring just Clark and his guitar. "Times Are Changing" has echoes of artists like John Legend and John Mayer with its coffee shop feel and jazzy guitar under Clark's swooning R&B vocal. The final track, "When My Train Rolls In," is a dark 8-minute blues ballad.
Clark's unique sound leads the listener to believe what he declares on the title track, "You gonna know my name by the end of the night," and sets the stage for what should be a promising full length album.
Reviewed by Adam Levin