Title: Masters of the Sun Vol. 1
Artist: The Black Eyed Peas
Label: Interscope
Release Date: October 26, 2018
Formats: CD, Digital
Before their mega-hit, "Where is the Love," before Fergie, before holding both the number 1 and number 2 Billboard Hot 100 spots with their 2009 singles, "I Gotta Feeling" and "Boom Boom Pow," The Black Eyed Peas established themselves as conscious rappers with their 1998 Interscope debut album, Behind the Front.  Twenty years later, the group is returning to their roots with their newest release, Masters of the Sun Vol 1. Loosely based on the 2017 graphic novel bearing the same name, The BEP circles back to hip hop's conscious scene, providing us with their most politically-charged collection to date.
"Back 2 HipHop," the first track which also features iconic rapper Nas, is a symbol for both the band's return to their artistic origins and the recapture of their political focus. The video is a futuristic visual buffet complete with Nas as a golden pharaoh amidst the sampled refrain, "Back to Life," taken from Soul 2 Soul's 1989 hit.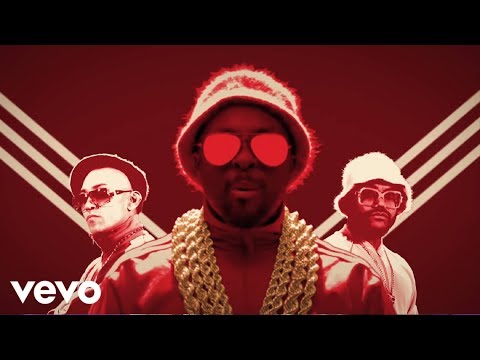 The next few songs specifically call out contemporary social ills, providing a no-holds barred opinion of today's political environment. "Get Ready" utilizes haunting piano riffs interwoven with vocals from singer-songwriter Lauren Evans while also serving as a warning of future civic events to come. Calling out complicity in their track, "Yes or No," The BEP specifically state, If you haven't picked a side/then you're standin' in the middle. By far the most heart wrenching video for the album, "Big Love" deals directly with gun violence through its re-enactment of a school shooting and its aftermath.
Other offerings pull back to hip hop's earliest beginnings through classic boasts, friendly rap battles and sample choices. "4Ever" allows the group members their time as masters in the sun through its individualized rap refrains interlaced with the jazz rap timbres of Esthero. "Constant Pt. 1 Pt. 2 (feat. Slick Rick)" pulls back to proto-hip hop with the striking sample, "Tick Tock/You Don't Stop," from the 1985 album The Show/La Di Da Di by Doug E. Fresh and Slick Rick himself. This song also loops the title of the album back into the mix through its boasting lyrics: Master of the Sun, we rocking these comics/Better beware, spiritual warfare/Spread the love, northern and southern hemisphere/Black Eyed Peas took it out of the stratosphere.
Personally, this album just blows me away on so many fronts. It's like the best New Year's present anyone could ask for—its attention to temporality with both past and future references is expert, it introduces new generations to The BEP's genesis hip hop sound and it resolutely points a well-aimed finger at the unrest in society while challenging us to find much-needed solutions. Masters of the Sun Vol. 1 reminds us that while party music and laid-back attitudes had their place and purpose, it's now time to move on, push forward and build on the foundational frameworks that have been there all along.
Reviewed by Amy Aiyegbusi