Title: Tha Funk Capital of the World
Artist: Bootsy Collins
Label: Mascot Records
Formats: CD, LP, MP3
Release Date: April 26, 2011
There is no doubt that Bootsy Collins' soul pedigree is solid.  From James Brown to George Clinton to his various solo and guest-star turns, Collins has been laying down ground-breaking bass lines and creating infectious dance grooves for over 40 years.  He's also a Rock & Roll Hall of Famer.
So at this stage of his career, Collins could sit back and have fun and mail in a new album. Not the case here!  Collins and his impressive array of guests sweat it out and deliver 16 tracks of hard-funk energy.  Even when he's got rappers doing the vocals, Collins keeps the music more toward '70's P-Funk than post-millennium hip hop.  He also manages to throw some social messages in without turning preachy.
Following is the official "funk is not a bad word!" promo video: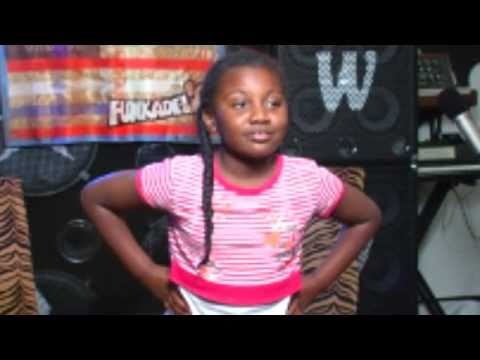 Bootsy gathered quite a guest list for this funk party.  Songs are sung, spoken or rapped by hip-hoppers Ice Cube, Snoop Dogg and Chuck D, Rev. Al Sharpton, Princeton professor Cornel West, actor Samuel L. Jackson, and a recorded interview with the long-dead Jimi Hendrix.  Musician guests include Sheila E., Bela Fleck, George Clinton and Bobby Womack. For all that guest-stardom, the album holds together and flows well—it's a cohesive unit.  Bootsy's basslines, occasional vocals and party-master sensibilities serve as the glue. Also there constantly is Bernie Worrell on keyboards.
One of the strongest cuts on the album is a surprising and heartfelt tribute to James Brown by Rev. Al Sharpton, "JB – Still the Man." Then there's the social-justice talk from Cornel West and Samuel L. Jackson.  It's hard to argue with their messages—stay out of trouble, get an education and don't glorify ignorance—and their delivery is much less preachy than this sentence reads.
Behind the guests, Bootsy and his fellow musicians keep a hard funk groove tinged with psychedelic elements and modern loops and beats. His bass playing runs the gamut from percussive and clean to heavy distorted double-toned grind. There are also heavy metal flavors added here and there, and Dan Monti, who has worked with recent vintages of Guns N Roses and Metallica, did part of the engineering.
The album has a bittersweet soul, as Bootsy mourns his late P-Funk All-Stars band-mate, the guitarist Garry Shider.  Also appearing on this album is Bootsy's late brother, Catfish Collins. Bootsy discusses the album, JB, Catfish and more, in this recent interview from WNYC's Soundcheck Studio:
If you like '70's era James Brown and any era P-Funk, you'll find something to like on this album.  Bootsy and his friends provide a solid 16 cuts, with lots of danceable fun and some sharp messages to boot.
Reviewed by Tom Fine