Title: Funk 'n' Feathers
Artist: Cha Wa
Label: UPT Music
Formats: CD, MP3
Release date: April 1, 2016
It is nearly impossible to listen to New Orleans band Cha Wa without dancing. After years playing in the Crescent City, the Mardi Gras/funk band is releasing their first full length album Funk 'n' Feathers. Their funk sensibility and background in Mardi Gras Indian music make every song full of life, whether fueled by Latin beats, joyful unison choruses, or a soaring trumpet.
The album includes many classic Mardi Gras Indian songs, such as "Li'l Liza Jane," "Jock-A-Mo" (later famously covered as "Iko Iko"), and a cover of Dr. John's "All on a Mardi Gras Day." There are also more hardcore funk songs such as the rocking "Shallow Water" and "UPT," which features organ and wailing electric guitar. Most songs, though, are a thoroughly-blended scoop of New Orleans's musical gumbo, as evidenced in the video for "Ooh Na Nay":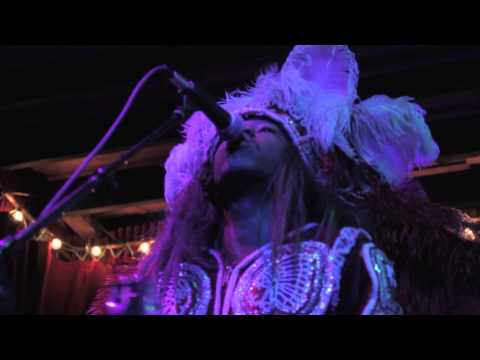 Cha Wa transforms its vast musical experience and unending catalog of songs into a ten track album that is immensely enjoyable and full of the spirit of Mardi Gras funk.
Reviewed by Anna Polovick