Title: The Higher Experience
Artist: Kelontae Gavin
Label: Tyscot
Formats: CD, Digital
Release Date: April 27, 2018
In 2014 a video went viral of a young man singing the modern hymn, "I Won't Complain," in his high school cafeteria. That young man was Summerville, South Carolina native Kelontae Gavin. Within two years he was signed to Tyscot Records and his first original single, "Higher," topped at #30 on the gospel charts. Now the 19-year-old Kelontae Gavin has released his debut album, The Higher Experience.
Recorded live at Fresh Start Church in Atlanta, The Higher Experience opens with the choir singing a gorgeous a capella rendition of the Donnie McClurkin song, "Holy, Holy, Holy,"  just one of many beautiful and complex arrangements on this album written by Tyscot producer Marquis Boone. As the album proceeds we are graced with other gorgeous tracks such as "There's No One Like You" and the title track, "No Ordinary Worship," which just rose to #16 on the Billboard Gospel Charts.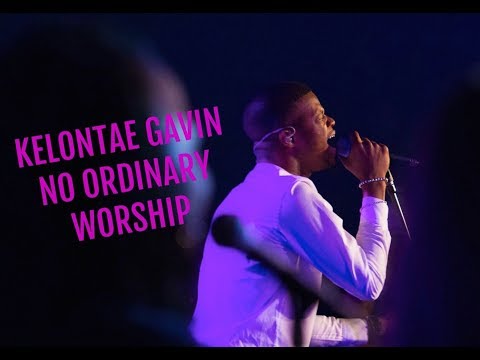 Of particular note about the production of this song, as well as others on the album, is the precision and quality of the backing vocals. For a live recorded gospel album this actually makes them feel slightly over-produced. This is a very small critique but it stands out because of the passion and raw emotion behind Gavin's delivery. With the background vocals so clean, Gavin's passion feels somewhat unsupported.
There are many aspects of Gavin's performance that stand out. Despite his age, he is extremely adept at his vocal style, song delivery and aptitude as well as his ability to minister. These talents are on display throughout the songs, as well as in breaks between songs such as "Ministry Moment," where Gavin delivers messages about trusting in God with the execution and confidence of a pastor over twice his age.
Gavin has an electrifying old school sound, reminiscent of the smooth tenor of artists like Sam Cooke, but also with the gritty roar of Clarence Fountain that most would not expect from an artist this young. When hearing Gavin's dynamic vocal ability and just the overall power and emotion behind his voice, no one could ever guess that he's still a teenager. The Higher Experience is phenomenal and great kick off to what will hopefully turn into a very lucrative career for Kelontae Gavin.
Reviewed by Jared Griffin