Title: Everything Here
Artist: The Suffers
Label: Shanachie
Format: CD, LP, Digital
Release Date: July 13, 2018
The Suffers are a multi-faceted, musically diverse group hailing from the Gulf Coast, and just in case there's any doubt, the first track, "Intro (A Headnod to Houston)" sets us on the right path. Their musical style, however, is less straight-forward. Soul? Jazz? Neo-blues? Retro R&B? The group, comprised of eight highly-talented individuals from multiple artistic backgrounds, can be classed as all of these and more. As lead vocalist Kam Franklin states, "We make music for all people." Houston marks the album in more ways than one, as area rappers Paul Wall and Bun B. cameo on more than one track, and many songs express love for the city and its inhabitants. The Suffers exploded onto the scene in 2015 and 2016 with their EP Make Some Room and their self-titled debut album, and their newest offering, Everything Here, is a fitting follow-up.
The short album introduction leads into the first full-length track, "I Think I Love You." The song has a rocking rhythm that quickly captures your mind, encouraging you to sit back, relax and let the music take control. The melody line is simple and repetitive, and exactly what you didn't know you needed, with the beautiful lullabying of Franklin's crooning settling your soul. Bun B's cameo in "Bernard's Interlude (feat. Bun B.) has a mellow, Barry White-esque tone, furthering the mood of relaxation and contemplation. Further down the list, "You Only Call" shines a spotlight on the sporadic moments every relationship—familial, personal or otherwise—can suffer in its quest to work out. "Sure to Remain" completes relational upsides as well, dealing us another round of sweet melody nestled down in a funky, electro-piano and percussion feather bed.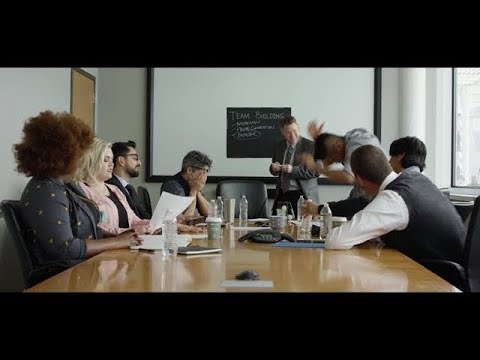 In keeping with their inclusive promise, the group also offers up-tempo melodies. The title-track, "Everything Here," is a sweet-spot mixture of all the group has to give, including Franklin's disclosure that "Everything here, everything here/ reminds me of you." The track "All I Want To Do" showcases Franklin's expert songwriting abilities in the band's jazz instrumentals and her own melodic virtuosity. "Do Whatever" cements the Suffers as message deliverers of rounded choice and acceptance, while the closing track, "Won't Be Here Tomorrow," urges us to appreciate the now, as things can change at the blink of an eye and the drop of an instrument.
Everything Here's bold statements about life, love and home in tandem with their interdisciplinary musical style do indeed uphold the album's declaration. The Suffers have everything in our musical world to offer to all in their artistic world willing to listen.
Reviewed by Amy Aiyegbusi