Title: Blessed: The Emotions Anthology 1969-1985
Artist: The Emotions
Label: BBR/dist. Cherry Red
Format: 2-CD set
Release date: May 6, 2016
One of the most successful sister groups of the era, the Emotions parlayed the talents of Sheila, Wanda, and Jeanette Hutchinson with top producers and songwriters to create many indelible hits throughout the '70s.  For this two-disc compilation, forty classic tracks were selected from the group's Stax/Volt, Columbia, Motown and Red Label catalog by producer Wayne A. Dickson. The set is packaged with a 24-page booklet featuring the essay "In a Beautiful Way: The Blessed Journey of the Emotions" by Christian John Wikane, which draws from recent interviews with Wanda Hutchinson Vaughn and the late Maurice White.
The Emotions' story begins in Chicago, with an upbringing firmly rooted in the church where they joined their father Joe in the gospel group known as the Hutchinson Sunbeams. The sisters would cut their first single in 1964 for the Vee Jay-distributed Tollie label, followed by several more efforts, before Pervis Staples encouraged them to focus on the soulful side of R&B and move to Stax Records. There they were paired with Isaac Hayes and David Porter, and the rest, as they say, is history. This anthology begins with the Emotions' first Volt single, "So I Can Love You," which propelled them onto the charts in 1969 and became the title of their first album.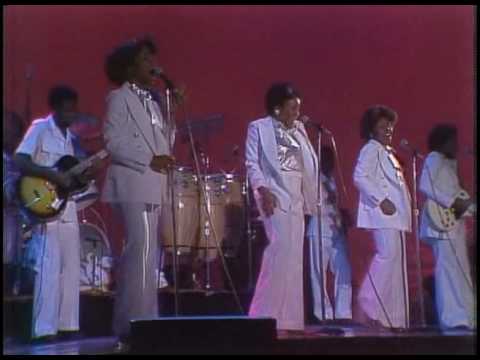 The majority of the material on Blessed: The Emotions Anthology was drawn from studio albums issued by the Emotions between 1976 and 1985, including the Charles Stepney produced Flowers (1976), and four albums produced by Earth, Wind & Fire's Maurice White: Rejoice (1977), which topped the R&B charts and included the hit single "Best of My Love" and "Blessed;" Sunbeam (1978), which features an all-star backing band; Come Into Our World (1979), and New Affair (1981). Several tracks are also included from Sincerely (1984), released on Chicago's independent Red Label Records, and the set concludes with a single track from the Emotions' final studio album for Motown, If Only I Knew (1985). Along the way there are a few B-sides and single versions of songs from these albums, including the disco classic "Boogie Wonderland" they performed with Earth, Wind & Fire.
This is a fine compilation, drawing attention not only to the soulful sisters from Chi-Town, but also to many great producers, especially Maurice White.  Though it would be nice if some of the Emotions' early singles had been included, this two-disc set appears to be the best compilation released thus far, especially due to the exemplary liner notes and complete discographical details.  Highly Recommended.
Reviewed by Brenda Nelson-Strauss