Title: Grown Ass Woman
Artist: Sharon Lewis and Texas Fire
Label: Delmark
Formats: CD, MP3
Release date: November 22, 2016
For Sharon Lewis, singing the blues is her method of communicating her experiences as a Black woman in America. Her new release, Grown Ass Woman, showcases her music deeply rooted in the Chicago blues tradition. This edgy album, her second on the Delmark label, features harmonica player Sugar Blue and slide guitarist Joanna Connor.
Opening with "Can't Do It Like We Do," Lewis boldly defends the unique sound of her Chicago music scene with the full strength of her powerful voice. The energizing party anthem, "Hell Yeah!" features a horn section with Kenny Anderson on trumpet, Hank Ford on tenor sax, and Jerry DiMuzio on baritone sax. Lewis emphasizes the strength of womanhood with "Chicago Woman," a song that opens with a classic Chicago electric blues guitar rhythm and shredding instrumental breaks.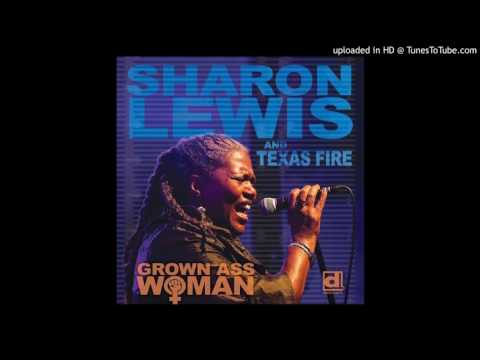 Guitarist and songwriter Steve Bramer collaborated with Lewis on several songs, such as "Don't Try to Judge Me," "Walk With Me," and "Freedom." Singing about autonomy, fair treatment, and life experience, Lewis's lyrics are fiercely straight shooting and unforgiving. For instance, on "Old Man's Baby" she sings:
An old man will wine and dine you
A young man's love will bind you
That's why I'd rather be an old man's baby than a young man's fool
Lewis performs two cover songs that fit in this album seamlessly: B.B. King's "Why I Sing the Blues" and Warren Haynes' "Soul Shine." Her title track, "Grown Ass Woman" may be one of the most satisfying songs on the album. She fearlessly accentuates her independence in the final verse, "I want you – I don't need you. You can't do half the shit I do, 'cause I'm a grown ass woman."
As the title track demonstrates, Grown Ass Woman is a fiery new collection of electric blues and soul music from Sharon Lewis and Texas Fire.
Reviewed by Jennie Williams