Title: Run Deep
Artist: Deva Mahal
Label: Motéma Music 
Formats: CD, LP, Digital
Release Date: March 23, 2018
Robust talent runs generationally, especially when you're the offspring of blues icon Taj Mahal and dancer/artist Inshirah Mahal, as proven with Deva Mahal's debut album, Run Deep. Forging her own sound as part blues, part indie-rock and all soul, Mahal gives her listeners one of the edgiest, most emotionally drawn voices in the industry today.
The first track, "Can't Call it Love," opens with a riveting guitar riff and empowering lyrics: I'm feeling new like an old-school instrumental / I'm getting in the mood / And feeling sentimental, which can be taken as both commentary on one's new found infatuation and Mahal's coming into her own. The entire album features innovative instrumentality and Mahal's varied vocalization styles. For example, the closing track, "Take a Giant Step," showcases her sultry pop sound as she reinterprets this standard by Carole King and Gerry Goffin (a song her father has also recorded).
The focal track of the album, both vocally and visually, is the offering "Snakes." Mahal's vocals jump right off the album from the first moment she begins singing, but the visualizations of the video are pure genius—black and white coloring, shadow dancing and the animation of a swamp monster, said to have been inspired by her favorite childhood "girl power" book, Liza Lou and the Yeller Belly Swamp by Mercer Mayer.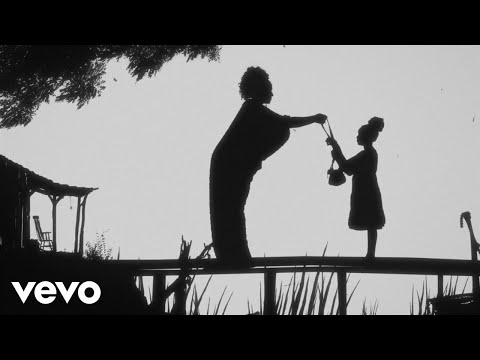 Mahal has definitely come out from under her parent's shadow with this artistic debut. From the first note to the last few strains, this artist's soulful and funky melodies will have you running deep into the magical world of Deva Mahal, breathlessly awaiting her next move.
Reviewed by Amy Aiyegbusi