Title: The Art of Love and War
Artist: Angie Stone
Label: Stax
Catalog No.: 30146
Date: 2007
In every genre of music there are those artists who never really break through to super stardom, but their consistent presence and artistry makes them a reliable source of good music. Angie Stone is one of those artists. I remember first hearing her sultry, yet definitely church-trained voice as a part of the group Vertical Hold. Although the group was short-lived, their moderate hit "Seems to Much to Busy" introduced R&B fans to Angie's distinctive and skillful vocal style.
Throughout her career Angie has continued to find success with her solo work as well as through collaboratiions with artists like D'Angelo, Rapahel Saadiq, Lenny Kravitz, Omar, and Joss Stone. If you go back and listen to D'Angelo's two albums, Brown Sugar and Voodoo, you can hear Angie-esque intricate vocal arrangements throughout both projects. Seemingly always available to work with others, the quality of her music has rarely suffered. She has steadily created music that is reminiscent of an R&B era where the vocals and lyrics were the central appeal of the songs.
Her latest release The Art of Love & War is a collection of fourteen songs that deal with the convoluted emotions that often accompany love and relationships. But generally, Angie sounds pretty upbeat about love and her tone on most of the tracks reflects that type of positivity. Yet some versatility is displayed on the album. Ballads like "Sit Down" and "Pop Pop" show a tender and introspective side of Angie Stone while the song"Baby," featuring the legendary Betty Wright, is a sassy retrospective of an ended love affair. The album even has a racially uplifting duet, "My People," featuring James Ingram.
Here's the "Baby" video featuring Angie Stone & Betty Wright (Courtesy of Stax)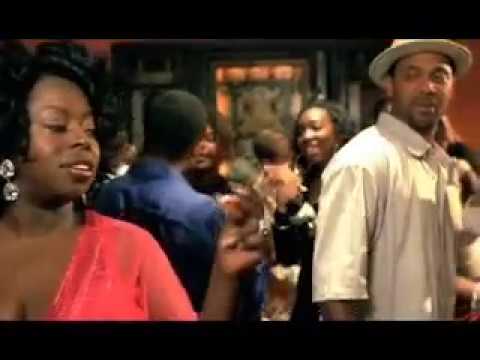 The thing about an Angie Stone is that if you've listened to her before, you'll always know what you're getting. That type of consistency is both good and bad because I, as a listener, am rarely disappointed but also rarely surprised. But after listening to The Art of Love and War, I do come away with a seamless listening experience, and the really great vocal and instrumental arrangements remind me of why I own every Angie Stone record. In the end, Angie Stone fans will really like The Art of Love and War, and those who have never checked her out before will hear what they've been missing.
Posted by fredara mareva