Title: Soil
Artist: Serpentwithfeet
Label: Tri-Angle/Secretly Canadian
Format: CD, LP, Digital
Release date: June 8, 2018
At first glance, you might not peg Josiah Wise as a classically trainer singer. Before transforming himself into the performance artist known as serpentwithfeet, the Baltimore-born musician spent his formative years singing gospel music in his mother's Pentecostal church. While Wise later studied jazz as well as opera, he was also enamored '90s R&B—especially Brandy. Synthesizing all of these influences in his first full-length album, Soil, Wise draws connections to the sustenance of life and love, while simultaneously rebelling against today's "symmetry and sterile soundscapes."
Collaborating with producer Clams Casino and experimental electronic musician Katie Gately, Wise has created unique sound collages that are operatic in their own way. Casino, known for his 'cloud rap' productions and tracks for the likes of ASAP Rocky & Lil B ("Be Somebody"), The Weeknd, and Kelela, brings hip hop beats with a spacey, freeform style. Gately, who sculpted the sound on nearly half of the tracks on Soil, is known for constructing pieces from multiple layers and samples. Together, they offer a work that enhances Wise's melismatic singing style with avant garde electronics and multi-layered, hyperprocessed vocals. By also eschewing standard melodies and notions of song construction, the result is more akin to freestyle.
Opening with Wise's seductive vocals over synth clarinet arpeggios, "Whisper" is one of the album's most compelling tracks, and perhaps the closest in form to an R&B single. Written by Gately, the song shows off Wise's vocal range and technique, with extensive overdubbing to create a choral effect. This is one of the many songs on the album touching upon the "shame around two black men dating and loving on each other" as Wise—who is openly gay—sings, "If you whisper, only I will hear you." "Wrong Tree" seems to expand upon this theme. As the gospel organ and hand claps evoke the conservatism of the church, the song turns more menacing with the lyrics, "The fruit I couldn't wait to eat / suddenly began to bleed / then I heard them shouting / He climbin' up the wrong tree." Both Gately and Casino contributed to "Mourning Song," the orchestral backing adding weight to the poignant lament, "I want to make a pageant of my grief."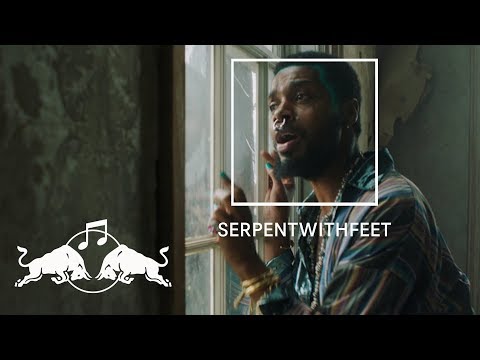 Another highlight of the album is "Cherubim," produced by Gately and the Boston-based electronic producer known as mmph. More overtly homeoerotic, the official video underscores the dramatic elements of Wise's performance art, while the music is a seamless combination of classical, R&B, and gospel influences with rock overtones. Clams Casino's footprint is all over "Seedless," with its laborious beat, electronic effects and elastic rhythms, while Wise flows between song and chant. The album comes full circle with the final track, "Bless Ur Heart," a tender, upbeat love song expressing optimism: "What was once a whisper will become a deep rumbling sound / I'll keep a tender heart."
Soil is a mesmerizing project full of lush harmonies and heartfelt lyrics that pushes the envelop through the electronic production, as well as the thematic material.  Undefinable, and undeniably unique, the album's deep roots extend into many facets of the Black music spectrum.
Reviewed by Brenda Nelson-Strauss