Title: Project Mama Earth
Artist: Project Mama Earth
Label: Provogue
Formats: CD, Vinyl, streaming
Date: November 10th, 2017
In June of 2017, five world renowned musicians came together to embark on a bold new project with no songs and no plan, but by the end of ten days they had completed a masterpiece. Both the group and their debut EP bear the name Project Mama Earth. Band members include Nitin Sawhney on guitar, Jonathan Joseph on drums, Étienne M'Bappé on bass, Jonathan Shorten on Keys, and the executive producer and lead singer, Joss Stone.
According to Stone, the idea for the project was brought to her by drummer Jonathan Joseph, who wanted to create a project based around the African bikutsi rhythms from Cameroon. In his words, "…let's all come together and make some music with this rhythm in it."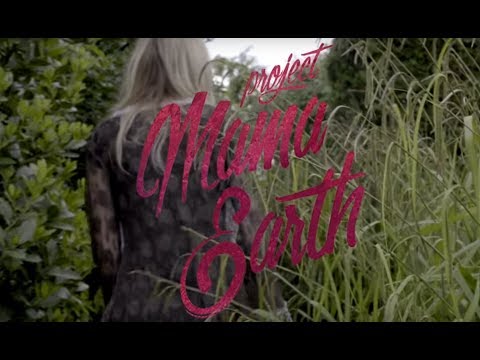 Joseph and Stone have performed together since 2003 when he was drafted to accompany the young British singer on her debut album, The Soul Sessions. As they began working together to assemble their team, the choices seemed obvious. Joseph enlisted his longtime friend, Cameroonian multi-instrumentalist Étienne M'Bappé, who has played with acts spanning from John McLaughlin to Robert Ford. His heritage, rooted in rhythms, was a style they wished to tap into. That, and M'Bappé's his shear musicality made him an obvious choice.
Next they contacted Jonathan Shorten., who produced much of Stone's music, as well as some of the biggest hits for multi-platinum selling artist Gabrielle and other British artists.  Last but not least was guitarist Nitin Sawhney. Described as a one man musical tidal wave, he's collaborated with musical legends like Paul McCartney and Sting, as well as the London Symphony Orchestra. These musicians all came together at Joss Stone's home studio in Devon, England where their ten day adventure began.
Project Mama Earth contains six songs and five interludes, all centered around nature and the bikutsi rhythm. The first song on the album, "Mama Earth," begins smoothly, prominently displaying the driving bikutsi groove as Joss Stone enters with her trade mark R&B sound and a nature inspired lyric. Stone explains that she wanted to keep her creative process separate from the four instrumentalists:  "I didn't have any input in the music because I didn't want to affect it— or it'd all come out hip-hop and R&B." So when the instrumentalists finished, they would bring the song to Stone, and with the help of her mother, they wrote the lyrics and melodies.
Stone seems to stick to the theme of personifying the earth throughout the album. In an interview with Billboard magazine, she explained that her lyrics where inspired by what Mother Nature might say to her to her inhabitants if she could speak. This is especially apparent in the fourth song on the album, "What Would She Say," as Stone speaks from the stand point of the earth, with the the lyric:
Do you think I would cry if I run out of gold?
I'd blink more than an eye if I get that old.
Well maybe you think I forget how to cleanse my soul.
As if humans could change or slow down
Only the arrogant truly know
I suppose I could just shake them off and let them go.
It's so amazing that Project Mama Earth was competed within such a short period of time. One can only hope this musical team of Jonathan Joseph, Étienne M'Bappé, Jonathan Shorten, Nitin Sawhney, and Joss Stone will come together again to grace us with their art.
Reviewed by Jared Griffin