Title: A Brand New Me
Artist: Aretha Franklin with The Royal Philharmonic Orchestra
Label: Atlantic Records
Formats: CD, LP, MP3
Release date: November 10, 2017
Decades after the release of some of her most iconic hits, Aretha Franklin's soulful songs have been re-imagined in Atlantic Records' A Brand New Me. The newly-released album preserves Aretha's uniquely emotional vocals and pairs them with the rich backing of The Royal Philharmonic Orchestra (conducted by Steve Sidwell and Robin Smith), to create a fresh take on the Queen of Soul's classic hits.
As shown in the "making of" mini documentary for the album, the producers of A Brand New Me were careful to show respect for the original songs and tastefully enhance them with the orchestral arrangements: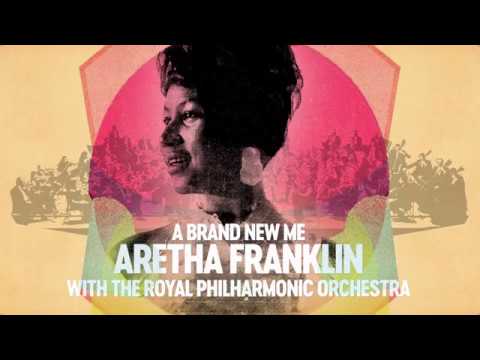 The album, which includes timeless songs like "Respect" and "(You Make Me Feel Like) A Natural Woman," retains the soul, groove, and gospel power that Franklin is so well-known for. The new arrangements provide a lush background for the tracks without overpowering Aretha's vocals or losing the original essence of the songs.
A Brand New Me is a fusion of gritty, church-infused Detroit soul with the sweet symphonic sound of Philadelphia, a combination that does the Queen of Soul justice and highlights her incredible vocal talent.
Reviewed by Chloe McCormick