Title: Panola County Spirit
Artist: Walker Family Singers
Label: Daptone Records
Formats: CD, Digital (MP3/320, FLAC, WAV), Vinyl
Release date: March 18, 2016
Music and place often go hand-in-hand.  Take the Mississippi Delta, for example.  The region's association with the blues has made the city of Clarksdale a site of pilgrimage: one can visit the Delta Blues Museum, explore the Mississippi Blues Trail, and visit the famous Juke Joint Festival.
Recording engineer Michael Reilly asks us to consider a less-explored musical tradition of Mississippi's Delta—a capella gospel music.  To make his case, Reilly has recorded three albums of sacred African American music in Como, Mississippi— just thirty miles from Clarksdale—for Daptone Records. His third release, Panola County Spirit, features the gifted Walker Family Singers.  Known throughout Como for their musical talent, the group is spread over two generations: parents Raymond and Joella; daughters Alberta, Patricia, and Delouse; and sons Bobby and Robert—all of whom appear on the album.
Just like their music, faith has been a practice shared among the Walker Family.  They identify themselves as "vessels for God" and understand music as a tool to deepen their relationship with Jesus. The Walker's commitment to the Lord is strong—Raymond Walker even turned down offers to tour with legendary musicians Fred McDowell and Sam Cooke, as he committed himself to making music for the Lord, rather than commercial gain. Through seventeen tracks of spirituals, hymns, and quartet-style singing, Panola County Spirit features the Walker Family in both individual and group settings.  In harmony, the Walker Family Singers shine on "Jesus Gave Me Water"—a classic gospel quartet performance.  The song's abridged rendition leaves the listener with feet tapping and a thirst for more.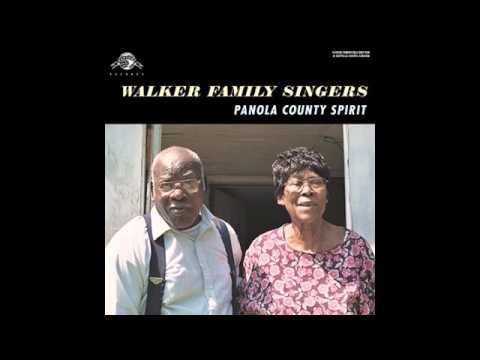 The individual performances from the Walker Family hold just as much power as their ensemble offerings.  On "Make Me Real," daughter Patricia Walker begs with a disciple's conviction for Jesus to "teach [her] heart what's right."  Joella Walker's lament on "Had My Chance" is a chilling reflection upon missed opportunities to praise the Lord during a life that is coming to an end. While the majority of Panola County Spirit is a capella, "Oh Lord Hear My Voice" and "Leave That Liar Alone" feature clapping and body percussion.  Their heightened energy, as compared to other tracks on the album, leaves one to wonder about the power of these songs when performed in Como's local churches.
The strong recording quality on the album is worth noting, especially since the songs were recorded in Raymond and Joella's living room.  On the other hand, Michael Reilly's liner notes, at times, raise eyebrows.  He calls the process of recording the Walker Family Singers "fishing these old dark songs" (are these "old" songs not being sung today?), and places his own interpretation of the album's music in front of the Walker Family's sacred associations.
Production questions aside, Panola County Spirit proves two things: that the Mississippi Delta is rich in music beyond the blues, and that the Walker Family Singers are some of the region's best voices to praise His holy name.
Reviewed by Douglas Dowling Peach