Title: Songs of Freedom
Artist: Measha Brueggergosman
Label: Outside Music
Formats: CD, MP3
Release date: January 13, 2017
Canadian opera singer Measha Brueggergosman is known for the versatility of both her voice and her career. As a classically trained soprano, she performs both operatic roles as well as those of a concert artist. Her latest project, Songs of Freedom, is a collection of spirituals that corresponds with Brueggergosman's discovery of her family's history in Canada.  The album is much more than just a collection of spirituals, however—it is also part of a larger documentary project including a film, a 4-part TV series, mobile app and interactive website with narratives from both Brueggergosman and the owner of Chalet Studio, in which some of the spirituals were recorded. The documentary explores how she came to know these spirituals, and to learn about herself and her family history in the process.
The website for the Songs of Freedom project provides a number of complementary elements to the album. In addition to performance videos showing Brueggergosman and her collaborators, there are also essays written by Brueggergosman, the musicians with whom she worked, and scholars of African American music.  These essays help to frame the project and provide a foundation on the importance of spirituals to the black musical tradition.  Also featured on this website is a 360 degree performance video of Brueggergosman recording "Swing Low, Sweet Chariot," one of the spirituals featured on the album. The 360 scope of the video provides an intimate portrait of how she explored these spirituals and eventually made them her own.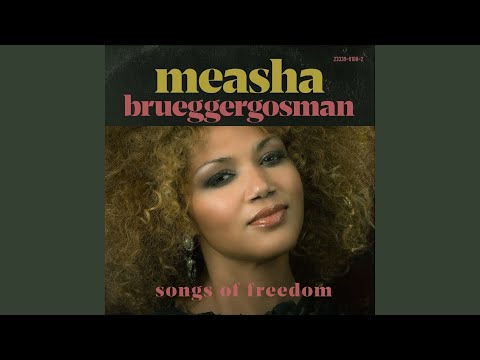 Musically, "Swing Low, Sweet Chariot" is definitely one of the highlights of the album, along with other slow tempo spirituals such as "I Surrender All." These two especially allow Brueggergosman's voice time to fill in spaces, rather than to be rushed.  In this exploration of spirituals, she joins the company of other black operatic singers such as Jessye Norman and Kathleen Battle.  Within the documentary series and the accompanying album, Measha Brueggergosman is doing important work to uncover her family's history and also elevate the status of spirituals as repertoire.
Reviewed by Allie Martin