Title: Miles Ahead – Original Soundtrack Recording
Artist: Miles Davis, Robert Glasper, Don Cheadle
Label: Sony Legacy
Format: CD
Release Date: 4/1/16
Don Cheadle's new movie is what amounts to a fictional bio-pic about Miles Davis, with parts of the portrayed biography being real but the central action of the movie being a creation of Cheadle's imagination. In short, it takes a real person, Miles Davis, and elements of his real life, as portrayed by Cheadle, and sets in motion a series of incidents that never actually happened.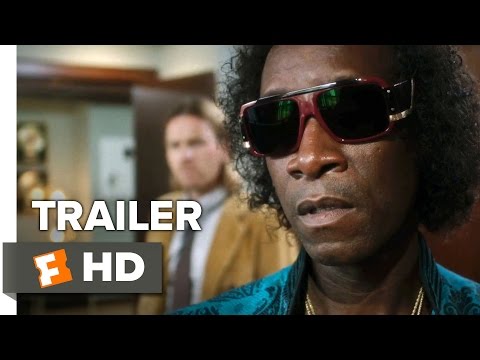 Given that setup, it's not surprising that the soundtrack recording features snippets of Don Cheadle portraying Miles Davis between cuts of actual Davis recordings and additional music by jazz-hip hop artist Robert Glasper.
What is surprising, though, is that it works pretty well. There are only three complete cuts from Miles Davis's albums: "Miles Ahead" from the 1953 Prestige compilation Blue Haze, "So What" from the 1959 Columbia classic Kind of Blue, and "Frelon Brun" from the 1969 Columbia album Filles de Kilimanjaro. The other seven Davis tunes are either edits or cuts, but offer a good flavor of the depth and breadth of Davis's music. The Glasper cuts are Davis-esque, as are Cheadle's spoken interludes.
Like the movie, the soundtrack album is an exploration of one man's (Cheadle's) ideas about another man (Davis). There are other views of Davis and his life, including his own autobiography, Miles. Keep in mind, Cheadle's movie is a series of fictional events, and this soundtrack was created in service to that movie.
Although Sony's press release suggests this album might be a good introduction to the music of Miles Davis, I highly recommend seeking out the original albums. Aside from the three cited above, check out the other sources of edited/excerpted cuts: Sketches of Spain, Seven Steps To Heaven, Nefertiti, Jack Johnson, On the Corner and Agharta.
Reviewed by Tom Fine