Title: No Mercy In This Land

Artist: Ben Harper & Charlie Musselwhite
Label: Anti
Formats: CD, LP, Digital
Release date: March 30 2018
Blues powerhouses Ben Harper and Charlie Musselwhite return with a new musical collaboration, No Mercy In This Land. Their first album, 2012's Get Up!, spurred, at least in my mind at the time, comparisons to other blues and jazz artists such as John Lee Hooker and Muddy Waters. I now realize that while some comparisons are productive, sometimes artists come together to produce the most amazingly creative offerings. Ben Harper and Charlie Musselwhite are the perfect example of just that.
"When I Go," the opening track, sets the mood for what to expect on this new album. The song begins with humming! You know what I mean—1930s/1940s, take-me-to-the-river-and-baptize me-in-blues humming. Then, the mesmerizing strumming of a guitar takes over. "I'll take you when I go," replies Harper. Talk about musical blues call and response.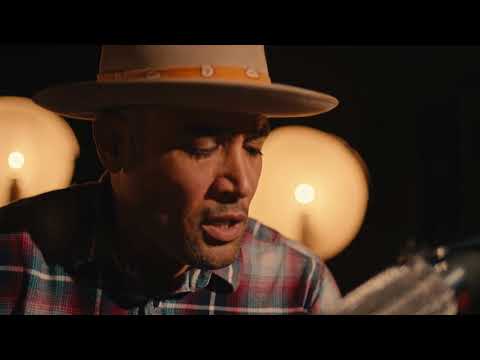 After that moving scene, picture a jukebox in some honky-tonk bar, with patrons who perhaps had one too many, lip synching to the next track, "The Bottle Wins Again." On "Trust You to Dig My Grave" I can practically hear Muddy Waters weighing in on the action from the Beyond—Harper and Musselwhite really do justice on this one. "Bad Habits" is an up tempo, clap-along jam. Musselwhite and Harper are never quite specific what kind of bad habits they are referring to. You listen. You be the judge of that one.
No Mercy In This Land is excellent work from Harper, and once again, he has found a great compadre in Musselwhite. For this album, and this iconic blues duo, there literally is no comparison.
Reviewed by Eddie Bowman