Title: Songs in the Key of Grease
Artist: Soul Understated
Label: Shanachie
Formats: CD, MP3
Release date: June 30, 2017
I want to make it clear, I like EPs. I adore listening to the genesis of what may become a success.  Soul Understated, a group from New York, may well blossom into something and I hope I can say, "Told you so."  Based on the strength of their new EP, I do believe they have a bright future. Ok, now that I've caught your attention, who are Soul Understated?
Mavis "Swan" Poole and Jeremy "Beans" Clemons form the core of the group. Poole has performed background vocals with Prince and Lauryn Hill, among others, while Clemons, a drummer, has played with Gregory Porter, Burning Spear, and Jen Holiday. Other guests include Marc Cary (Betty Carter and Abbey Lincoln's bands) on piano and keyboards and Mighty Moe Hagans of the Chuck Brown band on percussion.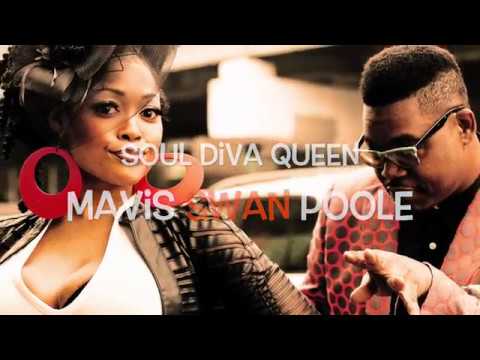 Is the title of their EP, Songs in the Key of Grease, a homage to Stevie Wonder's Songs in the Key of Life? Maybe. After all, Wonder was in full glory when he released that classic album. Songs in the Key of Grease, however, is a contemporary blend of soul and neo soul with jazzy grooves and funk.
Mavis Poole's vocals sound similar to Erykah Badu, but on the track "1 Monkey," Poole's vocals go where Badu's have never been. That's not a knock on Badu, but high praise to Poole. Go Girl! "Junkie" tells the compelling story of someone who has a very difficult time getting their life back on track. The line, "We don't want your kind here," displays society's contempt for a person on the path of self-destruction. On "So What," Clemons' drumming and the hand claps is straight up jazzy, '90s era soul. This is perhaps the best of the six tracks on the EP.
One negative about EPs is that they are just too short. This is certainly the case with Songs in the Key of Grease.  I hope we hear more from Soul Understated, and I'm certain once you hear their album, you will agree.
Reviewed by Eddie Bowman